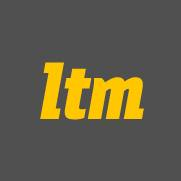 "We are extremely pleased with the work that was recognized at the Summits this year. Each client represents a different industry and aesthetic, reflecting a depth and breadth of work that we are particularly proud of
Austin, Texas (PRWEB) June 23, 2016
Today, Austin advertising and public relations agency, lookthinkmake, is thrilled to announce that for the fifth year in a row the firm has been recognized by the annual International Summit Creative Awards for their creative and design work. This year, lookthinkmake took home two silver awards, for the complete branding packages they developed for Austin companies KEY Concierge and Brakes To Go, and one of nine prestigious Best in Show awards for the campaign they developed for Texas Executive Education at the McCombs School of Business.
"We are extremely pleased with the work that was recognized at the Summits this year," said lookthinkmake Partner and Creative Director, Sean Thompson. "Each client represents a different industry and aesthetic, reflecting a depth and breadth of work that we are particularly proud of."
The clients recognized at the Summits include three Austin-area companies that represent a variety of industries, ranging from luxury concierge services to brake repair and on to education.
The campaign lookthinkmake developed for Texas Executive Education – to increase awareness in and conversions for their graduate-level executive education offerings at the University of Texas at Austin's McCombs School of Business – won one of the Summit's coveted Best of Show awards, in the Education category. Of more than 5,000 submissions to the international competition, only nine Best of Shows are awarded. The award recognized the full campaign lookthinkmake created for Texas Executive Education, which introduced executives to the bigger picture of career growth. Conceptually, the campaign is part business infographic, part metaphor and includes a full website, collateral, event activations and digital media, including social.
KEY Concierge and Brakes To Go, on the other hand, are both technology-based services; and while their services and audiences are very different, they both pride themselves on delivering the highest quality customer service to their clients. KEY Concierge is a partner service to high-end vacation rentals, providing discriminating travelers with customized itineraries and concierge services to streamline and accentuate travel experiences. lookthinkmake created a logo and identity for KEY that is as elegant and sophisticated as the luxury market that KEY is a part of.
The logo and identity for Brakes To Go highlights the company's accessibility and their dedication to service. As a shopless, mobile brake repair, Brakes To Go serves anyone in the Austin area in need of convenient, affordable brake repair, and lookthinkmake developed a brand platform for Brakes To Go that highlights that accessibility, with a super mechanic mascot. The branding package included a logo, mascot, collateral and an integrated campaign featuring social and non-traditional executions.
In its 22nd year, the Summit Creative Awards recognize small and medium-sized agencies across the globe. This year, agencies from 21 different countries entered more than 5,000 submissions to the international advertising competition. To be eligible, for the Summits, companies and individuals must have billings under $30 million, and includes all media and industries.
###
About lookthinkmake
lookthinkmake is an Austin-based full service advertising and public relations agency made up of geeks, artists, business people, teachers, publicists, event planners, writers, and entrepreneurs. If there's a common thread at lookthinkmake, its doing things for the greater good and the bigger picture. Motivated by this belief, lookthinkmake creates interactive and integrated brand communications that engage all media. You'll find no divas or hotshots here – just a talented group collaborating to help our clients grow. Inspirational campaigns by lookthinkmake have garnered more than 50 industry awards. Learn more on Facebook, Twitter and the company website.