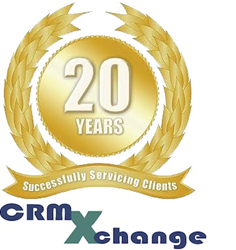 Sarasota, Florida (PRWEB) June 28, 2016
CRMXchange, celebrating its 20th year as the leader in online educational events for customer care/contact center professionals, announces a free July multi-sponsor Roundtable, a technology demo showcase and webcasts designed to help bring managers and executives up to speed on the latest advances.
WEBCASTS
July 12 - Combining the Virtual and the Real for Customer Engagement Success – Creative Virtual
Customers expect consistent and accurate engagement anytime, anywhere. They are left disappointed when organizations fail to deliver. Companies are turning to the combination of virtual and real support to successfully provide omnichannel engagement. Register for this live demonstration to learn how to take advantage of this innovative trend to improve customer satisfaction, increase sales and build brand loyalty while also reducing support costs.
July 14 – Best Practices in Workforce Management – Calabrio, Verint, Workflex Solutions
Workforce management has been defined as ensuring that the right numbers of agents are available at the right time to service customers. There are a number of considerations that place a practical limit on the number of company-initiated staffing changes that can be made. Join this roundtable as we discuss the virtues of approaching WFM from an enterprise perspective in order to quickly align the workforce and workload as well as deliver a more consistent customer experience. Discover how to maximize forecast accuracy and define what "good" workforce management actually looks like by jumping in to the math behind the science of WFM.
July 21 Strategies to Attract and Retain a High-Performing Agent Workforce- HireIQ
This informative session will introduce innovative strategies to attract, select, and retain a long-tenured, high-performing agent workforce. Hear how predictive talent analytics is being effectively used by a growing number of customer care organizations to improve their hiring process by identifying applicants that have the greatest performance potential before they are hired.
July 28 How Data and Analytics Can Turbocharge Your Chat Program 24.7
Smart use of data is key to a strong, healthy and effective chat program. 87% of businesses plan to extend their levels of reporting and data analytics, and the heat is on! But what's the value of reporting without smart tools and methods to connect the dots from insight to action? Whether a chat beginner or more advanced, this webinar will coach on how to use web data, customer journey analytics, and text mined insights to improve chat results and become an engagement fitness expert.
About CRMXchange
CRMXchange is the premiere destination for information on customer relationship management solutions, including customer interaction best practices, CRM programs, training, and other valuable industry resources. To view the full schedule of upcoming webcasts for the year and to register for individual sessions, visit http://www.crmxchange.com/call_center_webcasts.asp