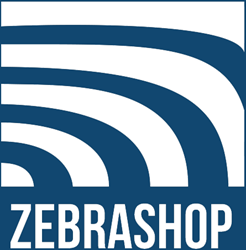 Delaware (PRWEB) June 22, 2016
As part of ongoing efforts to enhance and include features that extend the functionality of online store creation, ZebraShop has added full Facebook integration to their free shopping cart platform. The new system allows users to connect an existing Facebook Page with their ZebraShop account.
The integration is designed to be setup by existing ZebraShop users in just five minutes. Users can login to their account, add items to their cart, and checkout – all from within the Facebook Page app. This degree of integration makes it possible to provide a comprehensive ecommerce experience from within Facebook, allowing users to interact with brands, buy branded merchandise or other products, and make payments in a single location, rather than moving between the social platform and the company website and store.
ZebraShop's Facebook integration is available immediately for all users. New users can sign up for a free account on ZebraShop.com at any time. A free account allows users to add up to 25 products and use up to 50mb of storage, with no transaction fees or other limitations. Standard, Premium, and Professional accounts are also available for more advanced users.
To learn more about ZebraShop's Facebook integration, free account setup, and other online store features, visit http://www.zebrashop.com.
About ZebraShop
ZebraShop is the product of a team of highly experienced designers and developers striving to build the most unique, customizable and simple ecommerce solution available. Launched in 2015, ZebraShop is designed to match the specific needs of businesses seeking a ecommerce solution that meets their needs.