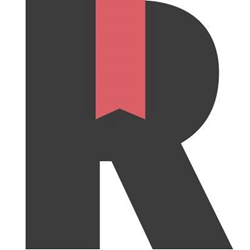 Seattle, Washington (PRWEB) June 22, 2016
Rankings.com has released their annual review of the Best Medical Alert Systems, with Medical Guardian claiming the top spot for 2016. Megan Driscoll – an occupational therapist specializing in both orthopedic and neurological rehabilitation, as well as senior care and independent living assessments — guided the Rankings.com in-house research team in this year's review. Together, they identified the best alert systems by compiling a list of 38 key features, selected for their importance to seniors living independently, and grouping them into five core metrics. After narrowing down over 60 systems available on the market today to a final group of 25 established brands, each was graded objectively across those key features and ranked accordingly. The results of that extensive review determined this year's Editor's Award for Best Overall system, as well as separate awards for the highest rated in each individual metric: Basic System Features, Monitoring Services, Premium Features, Company Reputation, and Cost.
The top 20 performers in this year's rankings are:
#1: Medical Guardian
#2: Bay Alarm Medical
#3: LifeFone
#4: Alert1
#5: Philips Lifeline
#6: LifeStation
#7: Rescue Alert
#8: Senior Safety
#9: Galaxy Medical Alert Systems
#10: Medical Care Alert
#11: SafeGuardian
#12: One Call Alert
#13: GreatCall Splash
#14: Life Alert
#15: Life Beacon
#16: Walgreens ReadyResponse
#17: Care Innovations Link
#18: Acadian On Call
#19: MediPendant
#20: MobileHelp
Editor's Award Winners
Medical Guardian: Best Overall, Best Monitoring Services
Though Medical Guardian may be a relatively new company, this year's Best Overall winner has all of the highly-rated basic service features of their established competitors and a reputation that surpasses even some of the longest-standing companies. But where they stand out the most is in their monitoring centers. Their U.S-based, in-house call centers are CSAA 5-Diamond certified and manned by EMD certified operators, with translation services allow them to assist customers in over 200 languages. Medical Guardian received perfect scores in the Rankings.com Monitoring Services metric, the only company to do so in any metric in this year's ranking.
Bay Alarm Medical: First Runner-up, Best Company Reputation
The experience that comes from their 65 years in the alarm business pushed Bay Alarm Medical to the top of the reputation metric. Of all the medical alert systems reviewed, none were more straightforward in their pricing and disclosing of valuable information than Bay Alarm Medical, which earned them a perfect transparency score. Their basic service equipment is highly-rated and they are perhaps the most well-rounded of all of the alert systems in this year's ranking.
LifeFone: Second Runner-up, Best Cost
LifeFone has the high service quality and comparable feature offerings of all the top medical alert systems, but at prices and terms that may make them a more attractive option than most of their competitors. LifeFone already has one of the lowest starting monthly service fees, but a bulk pay discount makes that price even lower if customers opt for a quarterly or annual plan. There are no activation, installation, or equipment charges, and no cancellation fees. For anyone looking for a solid, basic alert system with highly-rated monitoring services, LifeFone's price alone makes them worth considering.
Philips Lifeline: Best Basic Service Features
As a leader in the technology industry for 125 years, it comes as no surprise that medical alert devices offered by Philips are the best on the market. They hit all of the key features with their basic system offerings, with built-in, advanced features like remote phone answering that few of their competitors include. Philips also offers all of their LifeLine response services in a single-button mobile app that utilizes the phone's cellular, data, Wi-Fi, and GPS signals to deliver emergency services to wherever the user may be.
Guardian Medical Monitoring: Best Premium Features
Guardian Medical Monitoring has the widest offering of premium features of all systems in this year's ranking. From fire, smoke, and carbon monoxide detection, to monitored pill dispensing and medication reminders, their systems reach far beyond the basic help button functionality of many alerts on the market. Regardless of the need, Guardian Medical Monitoring has an option to meet it.
About Rankings.com
Rankings.com works with industry experts to rank and award the top products and resources in every area, from the commercial marketplace to the communities in which we live. Our fully-transparent, objective testing process is guided by strictly data-driven methodologies, created in conjunction with our experts and unique to each ranking. All our results are presented as an interactive directory, which not only makes learning about our insights as clear and easy as possible, but also makes our rankings completely customizable according to the individual needs and preferences of our readers. With this knowledge we hope to empower our readers with everything they need to make their next purchase and beyond. For more information, email us at contact(at)rankings(dot)com or visit our website at http://www.rankings.com/best-medical-alert-system/.