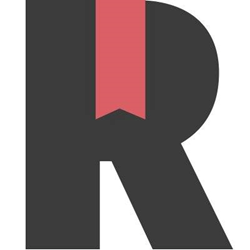 Millennials place high value on safety, employment opportunities, similar population, diversity and growth.
Seattle, Washington (PRWEB) June 22, 2016
Rankings.com's Annual Ranking of the Best Cities for Millennials has named San Diego, California, as the top city for 2016. However, the research conducted in order to compile the rankings also revealed some interesting insights into the true priorities of millennials when choosing a city to call home.
As the millennial generation ages into that key 18 to 34 consumer demographic, a number of different rankings have sprung up, each telling them where best to live, work, and spend their money. Most lists follow a trend in which their key measurements seem to be chosen based solely on the stereotypical media image of millennials, rather than the reality of young, working professionals. They focus most heavily on measuring total millennial population, low rent, and access to bars, as if the top priority for an entire generation is the ability to quickly, easily, and cheaply find a similarly-aged person to have a drink with.
In order to find what really mattered most to them when it came to city life, Rankings.com conducted an extensive, nationwide survey of millennials. The results showed that while millennials did take several of those typical metrics into consideration, existing rankings usually weighted them either too high or too low in importance. In fact, according to their answers, some rankings would need to be reversed completely to accurately reflect the priorities of the millennial generation.
Top Five Cities for Millennials
1. San Diego, California
2. Dallas, Texas
3. Denver, Colorado
4. Austin, Texas
5. San Jose, California
Millennial Priorities Straight from the Source
The Rankings.com Annual Ranking of the Best Cities for Millennials grades the overall livability of each city by analyzing statistics from a number of local, state, and federal sources, including the U.S. Census Bureau, the Bureau of Labor Statistics, and the FBI. That research was guided exclusively by a nationwide survey of millennials that asked which features were most important to them when deciding on a city to live in. Aside from a new perspective on the overall priorities of millennials, the survey also revealed intriguing differences between the preferences of the genders, ages, and geographies within that population.
Some key findings include:
Overall Priorities
Safety: An overwhelming majority of respondents identified low crime rates as their top priority when choosing a city, an opinion that was consistent across all demographics.
Employment Opportunities: Low unemployment rates and more job opportunities ranked a close second on the list. Like safety, this consensus was consistent across all demographics.
Millennial Population: The factor that sits at the top of most rankings surprisingly finished second to last on the survey. For a metric that is so often touted as the most important, only 10.5% of respondents rated it as very important, while nearly 20 percent rated it not important at all.
Population Diversity and Growth: Not only did millennials rank a similarly-aged population as being low in importance, they also responded the same way regarding ethnic diversity and overall population growth and density.
Differences by Gender
Population Diversity: Women ranked ethnically-diverse populations higher in importance than men.
Millennial Population: Men ranked a similarly-aged population higher in importance than women.
Entertainment Options: Men ranked a city's entertainment offerings higher in importance than women.
Differences by Age
Affordability: Younger millennials, aged 18-24, consistently ranked affordability and low rent higher than those in the 25-34 age group.
Differences by Geography
Population Diversity: Respondents in urban and suburban areas ranked ethnic diversity as significantly more important than those respondents in rural areas. The Northeast was the highest ranking region for this metric overall, with the West ranking the lowest.
As evidenced by these survey results, there will always be disparities between the opinions and preferences of any group of people. Creating a "definitive" ranking of anything becomes nearly impossible because of the subjectivity involved. However, the Rankings.com survey allows their team to group all of that subjectivity into a general consensus by sourcing those opinions straight from the target demographic. And a strictly data-driven approach to their rankings, allows them to be as objective as possible in that subjective space. The results are a ranking of the top 100 cities that can be used by millennials to find the perfect one that meets the widest range of their personal preferences in 2016.
About Rankings.com
Rankings.com works with industry experts to rank and award the top products and resources in every area, from the commercial marketplace to the communities in which we live. Our fully-transparent, objective testing process is guided by strictly data-driven methodologies, created in conjunction with our experts and unique to each ranking. All our results are presented as an interactive directory, which not only makes learning about our insights as clear and easy as possible, but also makes our rankings completely customizable according to the individual needs and preferences of our readers. With this knowledge we hope to empower our readers with everything they need to make their next purchase and beyond.
Full Study Methodology can be Found Here: http://www.rankings.com/rankings/best-cities-for-millennials/