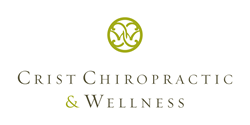 NASHVILLE, Tenn. (PRWEB) June 22, 2016
(2011) The Tennessee Chiropractic Association (TCA) awarded Dr. Jason Crist of Franklin, Tennessee, with one of the association's highest honors, Chiropractor of the Year. The Chiropractor of the Year award is presented to a Tennessee chiropractor in practice 10 or more years who has demonstrated a significant commitment of time and talent to the TCA and the chiropractic profession. Dr. Crist was recognized at the TCA Annual Convention & EXPO in Murfreesboro.
"This award is given to a doctor who demonstrates a strong commitment to their profession, the TCA and their community," Tiffany Stevens, executive director of the Tennessee Chiropractic Association, said. "Our organization is proud to honor such a dedicated chiropractic physician."
This year's recipient can always be counted on, serving his profession, association and community through constant and unwavering support. A Minnesota native, Dr. Crist first discovered Chiropractic as a teenager. While training to win a Natural Bodybuilding Competition, he suffered an injury and was told he needed back surgery. In an effort to avoid an invasive procedure and a lengthy, painful recovery, he sought chiropractic care. Through this life-changing decision, not only did he avoid surgery and receive complete healing, but he also discovered his passion for natural, holistic care and went on to study at Northwestern College of Chiropractic.
After graduation, Dr. Crist traveled to Tennessee and found his home in Franklin. Throughout his 16 years of practice, this physician has remained committed to the foundations of chiropractic philosophy, treating patients from 1 week old to age 99. Dr. Crist's contributions encompass numerous areas, from serving as a chiropractic ambassador at his local Chamber of Commerce to his unfailing support of the chiropractic profession through association membership.
With his unending energy, genuine compassion for others, and "tell it like it is" demeanor, Dr. Crist has built a solid foundation for both his patients and his staff. In the words of one of his staff members, "He truly cares for his employees like family, and he leads the team with unwavering ethics. It is a joy and honor to work for a man who goes above and beyond for each person he encounters daily."
The Tennessee Chiropractic Association is a dynamic advocate for chiropractic - driven to support all of Tennessee's licensed physicians, their practices, and the patients they represent. As an association, the TCA works toward equal recognition and participation for chiropractic in government health care programs, in private insurance plans, and in all other health care arenas which impact the delivery of health care to the people of Tennessee.
Contact:
Kayce Kiningham, Media & Event Coordinator
Tennessee Chiropractic Association
2123 8th Avenue South * Nashville, TN 37204 * phone (615) 383-6231 * fax (615) 383-6233
E-mail: kayce(at)tnchiro(dot)com * Website: http://www.tnchiro.com