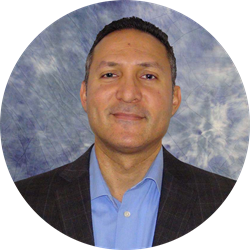 Altamonte Springs, FL (PRWEB) June 22, 2016
BioPlus Specialty Pharmacy (BioPlus), one of the nation's leading innovative specialty pharmacies, will have a presence at the 2016 Pharmacy Channel Strategies for Specialty Products conference hosted by CBI. The conference will be held June 23-24, 2016 at the Doubletree by Hilton in Philadelphia, Pennsylvania. This conference provides an opportunity for key specialty pharmacy stakeholders to collaborate about effective pharmacy models to better impact payer and patient access and adherence.
Luis Torres, Vice President of Managed Care at BioPlus Specialty Pharmacy, will be speaking on the topic of Strategies for Improving Pharmacy Access to Payer Plans during the conference, discussing the role of speed in specialty pharmacy, the importance of an appeals team, the value of interventions from Doctors of Pharmacy, and how technology can be leveraged for both improved outcomes and value.
"There are unique intricacies when working with health plans and PBMs, as well as risks associated with the quality of care and efforts to reduce patient cost. My presentation will address how the application of clinical programs, outstanding services, interventional savings, and real time reporting capabilities serve as an extension of care for our clients and patients," shares Torres.
About BioPlus Specialty Pharmacy
BioPlus Specialty Pharmacy is the first specialty pharmacy to introduce a two-hour turnaround from referral to patient acceptance. BioPlus... Where healing begins in 2 hours. Our company celebrates 27 years of innovative excellence in specialty pharmacy, working closely with payers and the pharmaceutical industry, as well as with prescribers to get prompt treatment for patients, and directly supporting our patients nationwide to achieve optimal health outcomes. Our proprietary web tool Tap App connects prescribers to the pharmacy by bringing the pharmacy chart into the doctor's office with real-time specialty pharmacy information and treatment monitoring.
BioPlus provides a complete range of specialty services, including for hepatitis C, multiple sclerosis, cancer, bleeding disorders, and other complex, chronic conditions. BioPlus, a privately-held, pharmacist-owned company based in Altamonte Springs, Florida, is accredited by URAC, VIPPS, and the Accreditation Commission for Health Care (ACHC).
For information: http://www.bioplusrx.com or
Contact: info(at)bioplusrx(dot)com
Phone: 1-888-292-0744