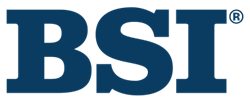 Peachtree Corners, GA (PRWEB) June 27, 2016
Business Software, Inc. (BSI), a leading provider of payroll tax onboarding, tax calculation, tax filing and supporting solutions in the cloud, will exhibit and host an educational session at Inforum 2016, taking place July 10-13 in New York City. This international event provides attendees the opportunity to explore, discover, and network. Attendees will get first-hand updates on Infor's vision and strategy, select from a variety of educational sessions and workshops, and engage with peers.
While at Inforum 2016, BSI will present its suite of cloud-based complementary solutions for payroll that automate and streamline payroll tax processes, while increasing efficiency, improving accuracy and reducing costs.
A featured product at this year's event is eFormsFactory™ - an elegant suite of payroll onboarding solutions. With eFormsFactory, employees and employers have access to online W-4s and other payroll tax forms. eFormsFactory has the capability to automatically assign local tax codes through BSI's proprietary TaxLocator™ solution, which significantly reduces a labor-intensive process, thereby delivering cost savings.
BSI's powerful, multi-tenant, cloud-based suite of SaaS solutions - ComplianceFactory™ - helps organizations pay tax liabilities, file returns and amend reports. This on-demand payroll tax filing solution can be easily integrated with payroll systems to help schedule, reconcile, pay and file payroll taxes for Federal, State, Local and Territory tax jurisdictions.
This year, BSI will also participate during a joint educational session with a customer. The session titled "Case Study: Are you getting what you need out of your payroll tax solution?" discusses the improvements in the payroll tax process experienced from using BSI's TaxFactory™ in the cloud.
"I'm pleased to say that BSI has partnered with Infor/Lawson for the past 34 years to provide payroll tax solutions to our mutual customers," said Russell Rindik, Vice President of Operations for BSI. "We always look forward to attending Inforum. Be sure to stop by the BSI booth to meet face-to-face with some of the people you talk with on the phone."
About BSI
BSI is a leading provider of the largest array of U.S. payroll tax onboarding, tax calculation, tax filing and supporting solutions in the cloud. Leveraging 37 years of experience, BSI is a single-source vendor, offering the most comprehensive and complete solutions in the industry. Thousands of organizations use BSI solutions in their payroll management processes to help minimize their compliance risks, reduce labor costs, maintain regulatory compliance, improve workforce productivity and increase employee satisfaction. For more information about BSI, please visit http://www.bsi.com.