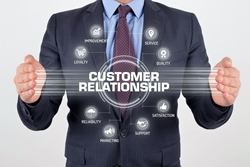 Our loyalty solution goes well beyond traditional loyalty programs by tying together our client's marketing programs with our own takeout solutions putting campaign control back into the hands of local restaurant management," David Schofield, CEO of RRT
San Diego, CA (PRWEB) June 28, 2016
Restaurant Revolution Technologies, Inc. (RRT), the leader in off-premise order management technology, is pleased to report significant traction in the industry with its innovative and restaurant specific customer loyalty program. As a result, RRT has signed several national and regional restaurant brands to begin leveraging the power of the customer loyalty program and with exceptional results.
The customer loyalty program originally launched in 2015 and was the third new service line introduced by the company last year. As such, the loyalty program adds to company's fully integrated solutions which include its patented order management software, virtual call center services, online and mobile ordering solutions, and its exclusive catering and outbound business development solutions.
"Our loyalty solution goes beyond traditional loyalty programs by tying together our client's marketing programs with our own takeout solutions putting campaign control back into the hands of local restaurant management, and not the technology provider," said David Schofield, CEO of RRT. "This provides a more comprehensive and flexible program and that's been a big win for us as well as our clients because restaurants continually appreciate innovation and desire partners that offer an array of solutions and services that seamlessly integrate with their POS and internal operations."
The RRT customer loyalty solution, which is part of the suite of technology-based order management solutions, offers the following features for restaurants:

Ability to integrate loyalty and non-loyalty programs for a more complete ROI.
Unique accrual and redemption rules by day of week and day part, if desired.
Ability to run multiple campaigns simultaneously and accrue same points but with different expiration rules if needed.
Fully automated Point-of-Sale integration to accrue points and apply reward redemptions directly on customer check
Customized point accrual and redemption rules.
Automated conversion rules, expiration rules and forced-redemptions to points and rewards liability levels in check.
Custom-branded customer self-service website
Inclusion and exclusion of certain items or item categories from redemption and accrual.
Custom points and rewards campaign rules by location or group of locations.
Birthday, anniversary and other date based campaigns triggers.
Customized customer profile, tracking attributes and marketing preferences.
Ability to merge multiple customer accounts
Customers can electronically gift points to family and friends.
Administrative points adjustment capabilities for a variety of reasons; goodwill, customer service recovery, etc.
Fully visible customer points accrual and redemption history
Create campaigns with little to no lead time for promotion.
About Restaurant Revolution Technologies
Restaurant Revolution Technologies, Inc. (RRT) provides the most advanced order management solutions within the restaurant industry, supported by its call center, online and mobile ordering platforms, along with its customer loyalty and catering solutions, for popular restaurant chains nationwide. RRT integrates directly into restaurant's POS and other systems and operates as a "virtual waiter" for its clients, resulting in a seamless series of solutions enabling restaurant operators to offer takeout customers a consistent, positive experience and providing a very positive ROI. The patented suite of solutions reduces operational costs, increases off-premise business and provides a greatly improved customer experience. For more information, please visit http://www.rrtusa.com