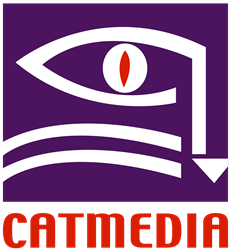 Atlanta, GA (PRWEB) June 24, 2016
Today, CATMEDIA has been named a 2016 Georgia Fast 40 Honoree by the Atlanta Chapter of The Association for Corporate Growth (ACG). This marks the second year in a row CATMEDIA has been named to the list. CATMEDIA was recognized at the Annual Georgia Fast 40 Awards Dinner & Gala on Thursday, June 23, for their tremendous growth.
CATMEDIA was founded in Atlanta in 1997 as a one-person operation and has since grown to 35 employees. The company was named to the Inc. 500 list of fastest-growing private companies in America in 2014 & 2015 generating $17 million in revenue, utilizing several patent-pending training and communications technologies.
The company's commitment to excellent customer service is supported by a client list that includes some of the biggest names in federal agencies such as the Federal Aviation Administration (FAA), Centers for Disease Control (CDC), and Office of Personnel Management (OPM).
The Georgia Fast 40 was founded by the ACG Atlanta, a global professional organization focused on middle-market growth, mergers, and acquisitions and private investment. The award recognizes the fastest growing middle-market companies headquartered in Georgia. Award criteria include: 2015 revenue ranging between $15 and $500 million, and three years of verifiable revenue and employment growth.
Here is the list of this year's winners: 2016 Georgia Fast 40 Honorees
ABOUT CATMEDIA:
CATMEDIA is an award-winning Inc. 500 company based in Atlanta, Georgia. Founded in 1997, the company specializes in advertising, creative services, media production, program management, training, and human resource management. As a Women Owned Small Business (WOSB), CATMEDIA provides world-class customer service and innovative solutions to government and commercial clients. Current CATMEDIA clients include Centers for Disease Control and Prevention (CDC), Federal Aviation Administration (FAA), Office of Personnel Management (OPM), and the Department of Veterans Affairs (VA).
Stay Connected with CATMEDIA:
For more information, please visit CATMEDIA.com
Like us on Facebook
Follow us on Twitter
XXX