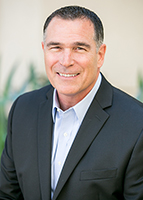 We have a lot of work to do. We still have a waiting list of over 300 kids who want a Big Brother or Big Sister. I look forward to working to help strengthen the organization so that no child has to wait for a Big Sister or Big Brother
Scottsdale, Ariz. (PRWEB) June 23, 2016
Symmetry Software announced today President Jon Bohnert has been elected as the chairman of the board of directors of Big Brothers Big Sisters of Central Arizona. A Big Brother himself, Bohnert has served on the Board since 2011. His official appointment came on June 21.
Bohnert has been an active member of the organization that helps nurture children, and strengthen communities through one-to-one relationships for many years. Over 1,000 kids are mentored throughout the valley, and Bohnert has served as a positive role model to several as a Big Brother. He's served on various board committees and attends countless events, fundraising successfully along the way.
"I am honored and humbled at the same time as being energized," said Bohnert. "We have a lot of work to do. We still have a waiting list of over 300 kids who want a Big Brother or Big Sister. I look forward to working to help strengthen the organization so that no child has to wait for a Big Sister or Big Brother."
Bohnert has over 25 years of experience contributing to different types of organizations, from large to small, and public to private. Bohnert graduated in 1983 from Ball State University with a Bachelor of Science in Business. He's a specialist in executive management, and team building, as well as an accomplished speaker. These traits will further enable him to excel in his new role at Big Brothers Big Sisters.