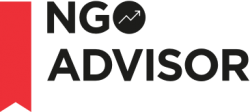 It is an extreme honor to be ranked amongst so many exceptional NGOs that make a noticeable, undeniable impact -- Rare CEO Brett Jenks
Arlington, VA (PRWEB) June 24, 2016
International conservation organization Rare earned the honor of being named in the 2016 Top 500 NGOs World published by NGO ADVISOR. Ranked number 22, Rare was selected amongst thousands of NGOs for its outstanding impact, innovation and governance.
Independent media organization NGO ADVISOR monitors the international nonprofit community for ideas, practices and models that challenge traditional approaches to the non-governmental organization, or NGO. This Geneva-based company produces the Top 500 NGOs, a compilation of the best nonprofit organizations from around the world.
"It is an extreme honor to be ranked amongst so many exceptional NGOs that make a noticeable, undeniable impact, not only in the conservation space, but in academia, politics, civil society and beyond," says Rare CEO Brett Jenks.
For the fourth year in a row, Rare has been included by NGO ADVISOR and has continuously moved up in the rankings. With the belief that conservation isn't just an environmentalist issue but a human issue, Rare has been implementing proven conservation solutions and training local leaders in communities worldwide with the hope of inspiring people to take pride in their natural resources for nearly forty years.
About NGO ADVISOR
NGO ADVISOR is a Geneva-based independent media organization that produces the Top 500 NGOs, a series of reviews of the best nonprofit organizations from around the world. Currently on the fourth edition, NGO Advisor is unique in publishing such a ranking. NGO ADVISOR combines sound journalism with comprehensive research to highlight innovation, impact, and governance in the nonprofit sector. For more information, please visit http://www.ngoadvisor.net.
About Rare
Ranked in the top 25 NGOs in the world by NGO ADVISORS, Rare is an innovative conservation organization that implements proven conservation solutions and trains local leaders in communities worldwide. Through its signature social marketing campaigns (called Pride campaigns), Rare inspires people to take pride in the species and habitats that make their community unique, while also introducing practical alternatives to environmentally destructive practices. Employees of local governments or non-profit organizations receive extensive training on fisheries management, campaign planning and social marketing to communities. They are equipped to deliver community-based solutions based on natural and social science, while leveraging policy and market forces to accelerate change through programs such as Fish Forever. To learn more about Rare, please visit http://www.rare.org/.
For more information and downloadable imagery, please visit our electronic press kit at https://www.rare.org/en-press-kit.