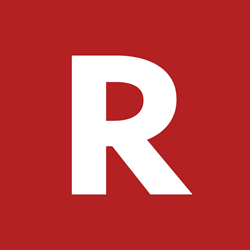 Experience travel in a new way!
Orlando, Fla. (PRWEB) June 24, 2016
HotelPlanner.com has become an official online travel accommodation partner for Reservations.com, one of the world's leading online hotel booking platforms. As the leading group sales marketing partner for Reservations.com, HotelPlanner will deliver quality hotels accommodations at the lowest negotiated rates guaranteed. This collaboration reinforces the company's position as the leading group hotel sales provider, who has also experienced exponential growth since HotelPlanner's inception in 2002. HotelPlanner.com specializes in group-bookings across the globe. This partnership will better serve the needs of the company's direct clients and market leading affiliates on a global scale.
United by a common business culture, the partnership mutually benefits both organizations, strengthening focused growth strategy and expanding presence; not just in the online group travel marketplace, but also within the individual and leisure travel markets. Reservations.com greatly benefits with HotelPlanner's products for individual bookings, flexible event packaging, bringing the biggest selection of group rates, and hotel room packaging technology.
About HotelPlanner.com
HotelPlanner.com was founded in 2002 by Tim Hentschel and John Prince, and have since achieved a global portfolio of 50,000 hotels. According to Experian, the company is a top 50 travel site. HotelPlanner.com focuses its efforts on the "group" market. They help clients select the right property for their event. HotelPlanner.com combines technology with a highly experienced staff of professional meeting planners to deliver outstanding service. The company recently opened its European Headquarters in London, United Kingdom and is rapidly expanding its team of planners globally.
For more information, please visit http://www.hotelplanner.com
About Reservations.com
Reservations.com is one of North America's leading online hotel booking platforms, aiding in the consumer reservation process. Reservations.com's user-friendly website offers many details, including: descriptions, pricing information, and reviews of over 200,000 hotels globally in its database. Started in 2013 with a mission to help create memorable experiences, the organization has seen rapid online growth in its hotel archives, and plans to continue expanding on various targeting levels.
For more information, please visit http://www.reservations.com.
Press Contact
Jasmin Lesser
Marketing Manager
jlesser(at)reservations(dot)com