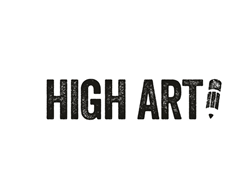 "the High Arts initiative is gaining international acclaim in the arts community." - Dona Frank, President
Santa Rosa, CA (PRWEB) June 24, 2016
Natural Cannabis Company's High Art 2016 realized the largest and most globally ubiquitous artist response to date with art submissions from every corner of the globe. Over 1400 submissions marked the ongoing ascent of the High Art initiative, and Natural Cannabis celebrated with an elegant arts preview at their posh Ten Zen location this past weekend. Internationally renowned artists Handiedan, Michael Garlington, and Carlos Fantin were on hand with featured works. Select prints were made available for purchase and the Ten Zen gardens provided a perfect viewing backdrop at what will become an annual legacy event for High Art.
"The High Art initiative is gaining international acclaim in the arts community as witnessed by the recent invitation to showcase High Art at Spectrum Miami this fall. The annual Ten Zen preview event will continue to provide a great way to showcase the amazing art and artists that are a part of this exhilarating movement. We look forward to the ongoing collaboration with our international artist community and to future events at Ten Zen" said Dona Frank, Natural Cannabis Company.
Hosted by Juxtapoz Magazine, High Art is an ongoing arts initiative that brings together artists from all over the world to develop cannabis inspired works. For additional information on High Art, visit naturalcannabis.com/highart.
About The Natural Cannabis Company:
The Natural Cannabis Company's goal is to bring the highest quality cannabis to their clients. Based in Northern California and home to the world's finest artisan cultivated cannabis, The Natural Cannabis Company's opulent flowers highlight the delicate properties unique to the "Emerald Triangle" region.
The Natural Cannabis Companies luxury class varietals answer the call from discerning cannabis connoisseurs for new and superior quality products. The Natural Cannabis Company offers an extensive selection of exquisitely cultivated and small batch produced natural cannabis strains. For more information, visit naturalcannabis.com