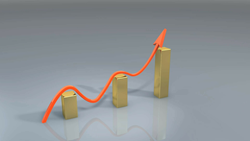 "We know that to build long-lasting, profitable & engaged channel relationships & to dominate mindshare, we should be delivering overall business value & Mindmatrix's channel enablement platform helps us do that" -Cassandra Anderson, Director, Crexendo
Pittsburgh, PA (PRWEB) June 24, 2016
Crexendo Inc., a full-service cloud solutions provider that delivers critical voice and data technology infrastructure services to the small, mid-size and enterprise level markets has signed up with Mindmatrix for sales and marketing enablement of its 150+ direct and channel partners.
Mindmatrix helped Crexendo consolidate their sales and marketing messaging and ensure that their story was being communicated effectively. It helped them onboard new channel partners and sales reps and truly equip them for sales success. With the Mindmatrix channel enablement platform, Crexendo's channel partners get complete sales and marketing support throughout the buyer's journey. After deploying Mindmatrix, Crexendo enjoyed improved visibility into their channel partner's sales cycle and opportunities while the Mindmatrix platform also served as a single storage point for all of Crexendo's marketing and sales assets, allowing their partners to co-brand them. With Mindmatrix, Crexendo can target their channels better and dominate mindshare. They quickly saw a 30% increase in partner engagement, 75% improvement in asset consumption, and 15% rise in partner recruitment.
Harbinder Khera, CEO, Mindmatrix says, "Crexendo was looking to move beyond simple point solutions. They wanted a complete, end-to-end, lead-to-revenue solution embraced by a single platform they could use for both direct and channel sales. Mindmatrix offered Crexendo a channel enablement solution that helped them achieve increased ROI on a single, holistic platform."
Cassandra Anderson, Director of Channel Sales for Crexendo stated, "We know that to build long-lasting, profitable and engaged channel relationships and to dominate mindshare, we should be delivering overall business value and Mindmatrix's channel enablement platform helps us do that. It offers us ways to help our channel partners expand their business which spells success for us."