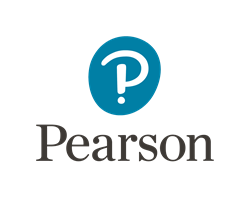 Denver, Colorado (PRWEB) June 27, 2016
DENVER – June 27, 2016 – Today, at ISTE 2016, Pearson unveiled enhancements to Schoolnet, the company's award-winning, instructional improvement system (IIS), making it an even more powerful tool for linking assessment to instruction. New capabilities in Schoolnet 18 leverage Pearson's summative assessment delivery platform, TestNav8, to transform the student testing experience and create an even more personalized learning environment. Used in more than 190 districts and four states across the nation, today Schoolnet supports learning for more than 6.3 million students.
The North Carolina Department of Public Instruction (NCDPI) has used Schoolnet across the state over the last three school years. Verna Lalbeharie, director of digital teaching and learning for NCDPI, said they are impressed with Pearson's receptiveness to enhancement requests and incorporating these requests into the core product as well as the way the company has grown the product's scalability tremendously to support the state's more than 1.5 million students for online testing. NCDPI also worked with Pearson to integrate a Learning Objects Repository into Schoolnet's curriculum module to provide educators access and ability to schedule resources via a single tool – Schoolnet. This provided a one-stop location for instructors to access, plan, and schedule curriculum, as well as administer testing and receive immediate reporting.
As a result of these enhancements and integration, the state has seen a three-fold increase in assessments in Schoolnet from year one to the current school year. During the 2015-2016 school year, North Carolina students submitted more than 3.5 million benchmark assessments and more than 4 million classroom assessments to inform instruction over the Schoolnet platform.
NCDPI has also seen a 10-fold increase year-to-year in teacher adoption across the state. The leadership supporting Schoolnet at the state level has invested in ongoing education and professional development to foster adoption. Additionally, initiatives were funded by the state for teachers to create content, including lesson plans, instructional resources, assessments and test items, which created an element of teacher equity into Schoolnet and promoted adoption among peers.
Lalbeharie said, "The enhancements and integration features that Pearson has rolled out over the last three years have contributed greatly to the adoption of Schoolnet across the state of North Carolina."
"Our close collaboration with the North Carolina Department of Public Instruction to inform the development of Schoolnet is illustrative of Pearson's commitment to working with our customers to ensure that our solutions meet the needs of their teachers and students," said Lisa Sieker, vice president, Pearson. "By collaborating with our customers to develop Schoolnet, the platform continues to grow in terms of reach and use. For North Carolina this year, Schoolnet is experiencing an increase in adoption by teachers in the classroom with administration of more than 4 million classroom assessments, a 50 percent increase over the previous school year."
Educators at school districts currently using Schoolnet are enthusiastic about the addition of TestNav8 to the platform. Tammy Elledge, director of curriculum/assessments, at Coal City Public Schools in Illinois, said, "We are excited to see TestNav incorporated into the newest version of Schoolnet. While we are using the current online testing tools quite extensively, we can't quite replicate what the students will see on PARCC (Partnership for Assessment of Readiness for College and Careers (PARCC). With TestNav embedded into Schoolnet we'll have more tools, like PNP (personal needs profile) to help all students fully engage in our local assessments. Our goal is for students to move seamlessly from Schoolnet local testing to PARCC standardized testing. Our hope is by using Schoolnet online testing all year, test anxiety will be lower for students when they are presented with PARCC."
New capabilities in Schoolnet 18 include:

TestNav Previewer integration for enhanced student testing experience that mirrors the summative test experience
New tools for online test taking, including Notepad, Line Reader and Magnifier
Support for every student's Personal Needs Profile (PNP) to deliver each student a unique online assessment with their personal accommodations automatically loaded and tracked.
New Equation Editor with grade-specific functionality
Redesign of the instructional material creation progress to increase ease of use for teachers
About Pearson
Pearson is the world's learning company, with expertise in educational courseware and assessment, and a range of teaching and learning services powered by technology. Our mission is to help people make progress through access to better learning. We believe that learning opens up opportunities, creating fulfilling careers and better lives.
Media Contact: Hillary Stroud, hillary.stroud(at)pearson(dot)com, 202-407-6661