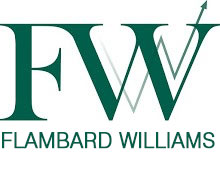 Property is still the most stable asset and the best sector to invest in over the medium to long term.
(PRWEB UK) 27 June 2016
As of the 23rd June 2016 the UK made an historic decision to exit from the European Union leaving many to wonder what does it mean for them.
From the numerous radio call-ins and the newspaper reports that have taken place over the weekend, one thing was abundantly clear, each individual was primarily thinking from their perspective and how they would be affected by the impending exit from the European Union. Not once did a question in the paper from a reader or a call from a listener ask about the wider picture.
A builder would phone and state he was elated due to the fact that fewer foreign nationals would be allowed into the country, therefore they could now not undercut him (the thought being that as they were living 6 to a room they could live on a lower wage). One individual would call in upset that her children could now never study or work abroad and a young couple wrote to The Telegraph that they were putting off house buying just in case they went into negative equity due to Brexit.
Flambard Williams asks what happened prior to 1973. Well in the case of the builder, there were British shopkeepers moaning that individuals from overseas were undercutting them. In the case of the lady who was worried about the lack of opportunity on the education and on the job front, it can be demonstrated that people studied and worked abroad before 1973 and they will continue to do so. Ironically, the UK had lower unemployment in 1972 (under 4 million) before they joined the EU (then the Common Market) than they currently have. And in the 10 years post joining, the UK's unemployment rate was up year on year until it rose to a high of around 12 million.
Despite concerns due to uncertainty, there are many important facts that need to be remembered. Apart from the
27 countries in the EU, every other country around the globe represents its own interests; they are not part of a 'union' and many thrive. GDP is one of the main measurements of how a country is performing, and out of the top 15 countries, only four are from the EU (five including the UK). This clearly demonstrates that countries can and will thrive outside of a union. 90% of the UK export growth is from NON EU countries; The UK can now negotiate even more trade contracts without an EU country such as France or Denmark vetoing them. The fact is, UK joined the EU as recent as 1973, which in the whole scheme of things, is not that long ago. Like with any uncertainty, individuals get nervous, but as a nation the country thrived before that and will thrive again.
Now to the property market which is our main focus. Property was once for the rich and the UK citizens were a nation of renters. Only 50 years ago all land was owned by 4.5% of the population now over 70% of the population own a stake in land. Due to a dramatic increase in ownership, property prices have shot up over the last 50 years. What often gets forgotten are the property crashes that took place in the early 1990's and the most dramatic crash of 2008/2009. Despite these blips the property market has still recovered and in fact thrived. Whether or not house prices do fall due to Brexit, rest assured that over the medium to long term house prices will increase.
One thing that often gets overlooked, is that property prices in major cities such as London, Manchester, Liverpool, Sheffield and Leeds have risen due to foreign investment. If the pound falls this will effectively make property cheaper for overseas investors thus decreasing supply. Always remember, prices are governed by the basics of economics which is demand vs supply. A simple fact that needs to remembered: if demand outstrips supply then prices will increase. Flambard Williams fully believes in the medium-long term prospect of property. Flambard Williams state to each and every client, if one is looking to invest to make a quick profit then look at a different sector. Property is a tangible asset which has been seen to be an investment which is steady and solid. As an investment it still beats savings rates and ISA's, is more secure than the stock market and is an asset all clients should look to add to their portfolio.