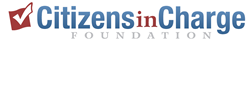 "I cannot, in good conscience, vote for Donald Trump at the Convention."
Washington, DC (PRWEB) June 27, 2016
Beau Correll, a delegate to the Republican National Convention from Virginia's Tenth Congressional District, today asked a federal court in Richmond to block the state's delegate-binding law. That law requires convention delegates under penalty of imprisonment and fines to vote for the state's primary winner—in this instance, Donald Trump, who won just 35 percent of the primary vote.
The lawsuit seeks expedited relief from the Virginia statute for all Virginia delegates to the Democratic and Republican national conventions.
"I cannot, in good conscience, cast a ballot for Donald Trump at the Convention," said Correll. "I am proud to call the Commonwealth of Virginia my home, but I feel strongly that the state has no right to tell any delegate of any political party how to vote—my vote is a matter of conscience that is protected by the First Amendment."
Correll is represented by attorneys David B. Rivkin, Jr., Andrew M. Grossman, and Mark W. DeLaquil of the law firm Baker & Hostetler LLP.
"We believe Virginia's delegate-binding law is a clear violation of the speech and associational rights protected by the First Amendment," said Rivkin. "As the complaint points out, the Virginia statute violates decades' worth of Supreme Court decisions, including one striking down a nearly identical Wisconsin law. We believe that no state has legal authority to regulate political party national conventions or to tell delegates how to cast their convention ballots."
Citizens in Charge Foundation is a non-partisan, non-profit charitable foundation that educates and litigates to protect First Amendment rights relating to political participation.
The case was filed in the US District Court for the Eastern District of Virginia. Case number 3:16-cv-00467-REP (copy attached)