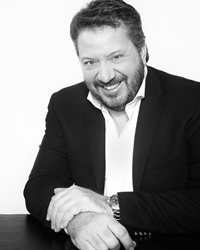 "This partnership was born out of a shared confidence that this talent pool could accelerate YaDo-VR product vision.
(PRWEB) June 29, 2016
YaDo-VR B.V. secures investment for 3D mapping and VR innovations
True 3D modeling company YaDo-VR B.V., has attracted an undisclosed investment that will fuel its 3D creation of maps, objects and models and virtual reality (VR) innovations.
YaDo-VR B.V. creates true 3D models, maps and objects based on processing LIDAR(light detection and range) data, also known as point cloud mapping. Using open source point cloud mapping technology, Yado-VR has enhanced the platform by various groundbreaking patented add-on's which allows for unprecedented processing speed of data, increased accuracy of the created visuals and a higher level of detail then commonly seen.
The investment has been led by Netherlands-based investment company TMI Investments, led by serial entrepreneur Mr. Thijs Manders.
YaDo-VR has been initiated by very experienced point cloud mapping experts, having many years of experience in the creation of LIDAR based maps and models. Having only officially launched this year, the Dutch tech firm have already provided services to various renowned companies, cities and organizations with its interior and exterior 3D mapping technology.
The company has also developed virtual reality interfaces which allows customers to dynamically experience the maps, models and object processed by YaDo-VR.
Commenting on the investment by TMI Investments, Anjo De Heus, Executive Director and investor from day one of YaDo-VR said: "Our two companies share similar values of building great companies by being driven, passionate and committed to making a difference. TMI, and especially Mr. Thijs Manders, Founder of TMI, is a welcome addition to the company, having great experience as an entrepreneur, investor and CEO of a listed company. "Partnering with TMI Investments allows us to execute on our growth objectives to becoming a global leader in 3D mapping technologies."
Mr. Thijs Manders on YaDo-VR,:"This partnership was born out of a shared confidence that this talent pool could accelerate YaDo-VR product vision. We look forward to working with YaDo-VR as they continue to grow their business."
About YaDo-VR B.V.
YADO-VR is about developing, marketing and selling amazing products based on LIDAR (Light Detection And Ranging) data modeling resulting in DYNAMIC TRUE 3D MAPS OBJECTS & MODELS  and giving customers Virtual Reality capabilities to experience real life scenarios using cutting edge technology. Our patented (pending) add- on solutions give unprecedented processing speed, great accuracy (5-10 cm) and enormous detail for various objects such as trees, roofs and various other objects.
About TMI Investments
TMI invests in people who truly live their entrepreneurship, who are driven by their passions – entrepreneurs with endless reserves of enthusiasm, energy and persistence, who are fully committed to making a difference. TMI Investments participates in entrepreneurial start- & scale-ups in Technology, Marketing, ICT, Social Media, HR Technology and Talent Management. All of TMI's strategic partners work on trendsetting, innovative concepts. Game changers – every single one of them. TMI Investments was founded in April 2012. The investment company is owned by Thijs Manders, original founder and acting CEO of the TMC Group.
For more info on YaDo-VR B.V. please contact at INFO(at)YADOVR(dot)COM or http://www.yadovr.com
For more info on TMI Investments, please contact at info(at)tmi-investments(dot)nl or http://www.tmi-investments.nl
YaDo-VR B.V.
High Tech Campus 9
5600AE Eindhoven
The Netherlands