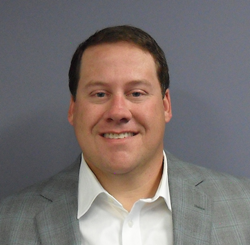 PhysicianJob.com simplifies search efforts by displaying aggregated listings from multiple physician career websites
Philadelphia, PA (PRWEB) July 13, 2016
M3 USA has launched a brand new physician job listing website - PhysicianJob.com. The site is designed to cater to busy physicians and healthcare professionals exploring the latest nationwide career opportunities from leading healthcare employers and recruiters. PhysicianJob.com will broaden the reach of healthcare job seekers, and will benefit employers with increased activity and return from their job postings.
"Physicians, whether in practice or completing their training, are extremely busy. Finding a new job can be very time consuming and difficult. PhysicianJob.com simplifies search efforts by displaying aggregated listings from multiple physician career websites operated by M3 USA. This is a huge time saver while delivering more opportunities." says Mike York, Chief Operating Officer. "Clients benefit from more candidate activity resulting in more return for their investment. It's a real win-win for everyone."
PhysicianJob.com provides all visitors free access to thousands of current physician and healthcare jobs available in the United States. The website contains permanent and locum tenens openings, posted by healthcare employers and recruiters, in one easy-to-navigate site. The easy keyword and location search will deliver the latest job results to view and apply. PhysicianJob.com is owned and operated by M3 USA Corporation.
About M3 Group
The M3 Group operates in the US, Asia, and Europe with over 2.5 million physician members globally via its physician websites such as mdlinx.com, PracticeMatch.com, NEPRC.com, m3.com, research.m3.com, doctors.net.uk, medigate.net and medlive.cn. M3 Inc. is a publicly traded company on the Tokyo Stock Exchange (jp:2413) with subsidiaries in major markets including USA, UK, Japan, S. Korea, and China. M3 Group provides services to healthcare and the life science industry. In addition to market research, these services include medical education, ethical drug promotion, clinical development, job recruitment, and clinic appointment services. M3 has offices in Tokyo, Washington D.C., Fort Washington, PA, Oxford, London, and Seoul.