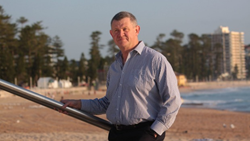 Banks are in a race to acquire customers digitally, and we are the engine - Phil Copeland
Denver, Colorado (PRWEB) June 28, 2016
Avoka, the acknowledged leader in digital customer acquisition for financial services companies and government agencies, today announced it has secured $12 million (USD) in expansion funding to increase its global footprint and further develop its product range.
Founded in Sydney and co-headquartered in Sydney and Denver, Avoka's investors included experienced fintech investors, institutions and professional investors in Australia. Moelis & Company acted as financial adviser and lead manager.
"The enthusiasm shown by the Australian investment community in our expansion funding round is tremendously encouraging," said Avoka Chief Executive Phil Copeland.
"Avoka self-funded its growth and product development until 2013 when it received an initial investment from prominent Australian tech investor Roger Allen. We will use the latest funds to accelerate our already strong organic growth prospects, expand our product capabilities with important technology partners, and explore new markets," Mr. Copeland said.
"In particular, the increased funds allow us to continue building 'Avoka Transact' as the leading single platform for driving customer-centric digital transformation in the finance and government sectors worldwide," he said.
Mr. Copeland said as part of its expansion and development program, Avoka is committed to meeting already established demand for product implementation and delivery, and to further integrate critical fintech services such as fraud and identity management, funds transfer and core banking connectivity.
Avoka is an enterprise SaaS (Software as a Service) company that solves the problem of digital customer acquisition and sales for large organizations.
Avoka has more than 95 staff in Sydney, Denver, and London. It has more than 80 customers, including some of the world's largest banks as well as government agencies. Its clients include two global banks, five of the top 50 banks in the US, and four of the top 10 banks in Australia.
Specifically, Avoka will use the new funds to focus on:

Investing in sales, product and marketing personnel in Denver co-headquarters and London European operations to capitalize on the strong sales pipeline in financial services in US and European markets
Formalizing partner relationships with consultancy and system integration firms and core technology providers to expand distribution capabilities and outsource its implementation service functions to expand into other regions including Western Europe, Latin America, and Asia
Continuing to develop Avoka Transact product features and its integration to different platforms
"Approximately 65 percent of Avoka's revenue is derived from North American and European markets, and that is expected to grow substantially following the success of this most recent round of fund-raising," Mr Copeland said.
Avoka Transact acts as the primary interface between an organization and its customers at the point of sale or customer acquisition. Typical examples include using a mobile or desktop device to open a bank account, applying for a loan or credit card, enrolling in or renewing a new government service or submitting an insurance claim.
Moelis & Company Managing Director Ben Wong congratulated Avoka on its successful fund raising.
"Avoka is a great example of an Australian technology company with a global footprint based on best-of-breed technology being adopted by global corporate customers. Moelis is excited to be by Avoka's side on this milestone capital raising which was strongly supported by high quality Australian investors and positions Avoka to continue to build their business," Mr. Wong said. Moelis also participated as a co-investor in the capital raising alongside other investors, including an investment from its Significant Investor Visa funds.
In March this year, Avoka was named one of the worldwide Top Ten Fintech companies by KPMG.
Other awards and recognition include Finovate Spring 2015 Best of Show and Finovate 2014 Best of Show as well as "FinTech Forward - Top Company to Watch" by American Banker in October 2015. In June last year, Avoka Transact was awarded Most Innovative Customer Engagement Solution in the Citi Mobile Challenge EMEA.