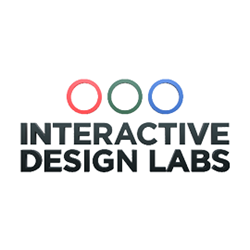 When your installation needs to be greeting or interacting with customers, there should be no response other than getting it fixed as quickly as possible
Albuquerque, New Mexico (PRWEB) July 08, 2016
151 Interactive, a New Mexico LLC, will soon be doing business as Interactive Design Labs as of July 7th, 2016. Since 2011, IDL has been doing business in numerous industries and states, and is continuing to expand its interactive, digital signage, and touch screen solutions. Along with its sister company, Simply Design, Interactive Design Labs has worked with an assortment of both medium and large businesses to provide them with cutting-edge digital touchscreen displays and customized interactive software to be utilized in industries ranging from gaming to retail, to museums and hospitality.
Based in Albuquerque, New Mexico, Interactive Design Labs will be working to continue to secure relationships with direct manufacturers in order to offer customers superior selection and pricing of digital components. In addition, IDL features a fully mobile installation team, the first of its kind in New Mexico, which possesses the ability to travel throughout the United States to install digital signage, touch displays, and other products at almost any location. To function as a single point of contact, Interactive Design Labs also offers customers both custom and semi-custom software programming of their existing or new installations and features.
Driven by the demand for well-qualified, sustainable vendors, Interactive Design Labs has also begun a new maintenance-based program to ensure that all displays purchased from the company remain in working order. More than a typical Service Level Agreement, the new maintenance contracts offer levels of immediate service - a long overdue option in the fast-paced world of digital displays. "When your installation needs to be greeting or interacting with customers, there should be no response other than getting it fixed as quickly as possible," explains Nate Zich, President of Interactive Design Labs. While 151 Interactive did offer several options relating to maintenance agreements, the new company hopes to raise the bar exponentially when it comes to active response.
Furthermore, Interactive Design Labs is also excited about the opportunity to feature input from its newly formed National Advisory Board. The board, which is made up of business leaders from all walks of life and varied industries, helps the company by providing consultation on issues such as product offerings, customer background, maintenance agreements, and future acquisitions. "We're looking to maintain our enormous rate of growth and outpace previous growth estimates as in years' past...we're excited to proliferate the vision and momentum created by our National Advisory Board," said Zich.
While the company has secured and appreciates its several different agreements with various providers of digital and touch signage, one of the main goals of Q3 & Q4 of 2016 will be to forge better relationships with manufacturers to allow for a larger volume of purchases, ultimately catapulting the already monumental growth and customer expansion that the company has been able to enjoy thus far.
For more information regarding Interactive Design Labs, its National Advisory Board, or other background, please visit InteractiveDesignLabs.com or call 877-752-3919.
###