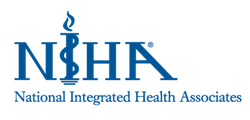 Washington, D.C. (PRWEB) June 30, 2016
To meet the needs of patients in our community, NIHA now provides the option of IPT, Insulin Potentiation Low Dose Chemotherapy treatment for cancer patients. The clinical team at NIHA for this treatment includes an IPT trained physician, a registered nurse and a medical assistant. NIHA is a registered member of the Best Answer for Cancer Foundation (BAFC) and The International Organization of Cancer Physicians (IOICP).
TLD/IPT is a type of targeted /fractionated low dose chemotherapy using insulin as a biological response modifier. This chemotherapy is delivered in a metronomic manner in order to increase the efficacy of cancer control and minimize the side effects. TLD/IPT, or Targeted Low Dose Insulin Potentiation Therapy, is a non-conventional protocol for the treatment of cancer based upon the hypothesis that insulin may be used to potentiate the effectiveness of commonly used anti-cancer drugs. Because cancer cells have many more insulin receptors than healthy cells, when exposed to insulin the cancer cells open these receptors and become more susceptible to low doses of chemotherapeutic agents. More information about this treatment modality can be found at the website http://bestanswerforcancer.org/.
The integrative cancer program at National Integrated Health Associates offers complementary therapies in concert with traditional medical treatments to enhance efficacy, improve symptoms and quality of life. If appropriate, as part of the approach to integrative cancer support and treatment, and with the patient's involvement in weighing the risks and benefits, Targeted Low Dose Insulin Potentiation Therapy may be part of the treatment program.*
Targeted Low Dose Insulin Potentiation Therapy is regarded by its practitioners as more gentle on the patient than conventional oncology, while targeting the cancer cell. A lower dose of chemotherapy is used, thus less toxicity and fewer side effects for the patient. Patients can usually maintain their normal lifestyle during treatment and use adjunctive complementary therapies to strengthen the immune system and the body's natural defense.
TLD/IPT has been used for cancer worldwide since 1946; it has been used in the United States since 1997. The NIHA physician will explain the nature of the Insulin Potentiation Low Dose Chemotherapy, and work with the patient to determine if this is an appropriate therapy to pursue.
For more information or to make an appointment, please contact Angela Salazar at National Integrated Health Associates, phone 202-237-7000, ext. 131.
*Please note that while NIHA staff have training and experience in cancer management and treatment, they are not oncologists; NIHA will actively coordinate its services with a patient's oncologist and other treating physicians to ensure patients have an active team supporting their care.
About National Integrated Health Associates
National Integrated Health Associates, NIHA, is a leading integrative medical and dental center serving the Washington D.C., Maryland, and Virginia metropolitan area. Integrative physicians, holistic mercury-free dentists, naturopaths and a team of holistic practitioners blend the best of traditional and integrative medicine and natural therapies to help the body heal and achieve optimum wellness. http://www.nihadc.com