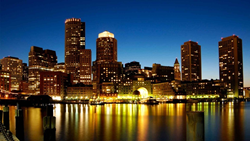 Boston, MA (PRWEB) July 21, 2016
Boston Pads, the largest local real estate portal in Boston, is currently in the process of completely revamping and updating their website to provide an even better user experience for people looking for apartments for rent or homes for sale in the Greater Boston area. The portal itself is made possible by an unprecedented network of landlords, property managers, and real estate professionals all coming together to provide a highly interactive information platform. Boston Pads is a great resource for anyone looking to sell, buy or rent in the Metro Boston Area. In addition to that, their technology platform is scalable and can be used by any real estate agency throughout any market in the country to provide their agents with a competitive advantage to boost sales, streamline operations and increase market share.
Boston Pads for Buyers, Sellers, and Renters
Comprised of over 131,000 real time listings in and around Greater Boston, the website provides users the most comprehensive directory of apartments for rent and homes for sale, relentlessly kept up to date 7 days a week. Users can filter through the immense database by location, price, move-in date, and amenities offered, giving the user the power to pinpoint their search to the listings that fit their search criteria.
In addition to the database, the website is loaded with wide informational resources aimed at simplifying the process of buying, selling, renting, and all things generally related to real estate. Users can get connected with some of Boston's best real estate agents who can help them in their real estate search. They can even be connected with relocation specialists who will provide one-on-one support through the entire moving process from finding parking spaces, handymen, furniture, and moving companies. There are also numerous construction and financing specialists that can be obtained through inquiry on the website. The website offers rent and mortgage calculators to help plan out finances, and they'll even connect sellers with a real estate agent to do a comparative market analysis to help them set the proper price of their property. All of these services can be found under one roof at Boston Pads.
Boston Pads for Landlords & Real Estate Investors
Landlords and real estate investors can find a plethora of services to help them in buying, selling, and renting their properties. The real estate professionals found on Boston Pads provide keen insight for landlords by helping them make wise investment decisions, using their vast knowledge of the housing market in Boston to guide them in the right direction. They'll provide information on whether the time is right to buy, sell, or rent their units. They can even help advise investors on what remodeling projects to take on to maximize return on investment, and will even connect them with reputable remodelers to get the job done. All this is done in addition to listing their available units on the largest directory in the city, while syndicating that listing to other popular real estate sites like Zillow, Trulia, Hotpads, Renthop, Zumper, as well as other popular social media sites such as Facebook, Twitter and Google + giving their listings maximum exposure. Bostonpads.com guarantees placement of your listing on the widest array of websites possible including but not limited to your own proprietary network if you so choose. Boston Pads is the only thing a landlord needs to effectively manage their property.
Boston Pads Technology Service for Real Estate Professionals
Boston Pads offers their technology services to any real estate professional or agency looking to grow. They offer a complete suite of technology solutions for agencies looking to streamline their sales process and dominate their local markets. They offer beautiful custom built websites, great domain names, search engine optimization, and database management to handle the generated leads. Their best in class technology platform will syndicate an agent's listings to all the major listings websites as well as local listing services to ensure their marketing receives maximum exposure in their respective markets. Their technology gives both the agency and the real estate agent the power to completely customize their online marketing strategy so they can achieve the greatest results with the least amount of effort. Agents using the Bostonpads.com technology solutions find they can spend far less time marketing, and far more time showing and closing real estate transactions.
Regardless of whether you're a buyer, seller, renter, landlord, or agent, Boston Pads has something to offer everyone. With all of these services under one roof, it's no wonder why they've become a pillar in the Boston Real Estate market. Now, with the complete revamp and updating of their website, look for them to pick up even more momentum because the best just got better! Visit bostonpads.com to browse listings, connect with Boston Pads powered agents, or post your rental or sales property. For agencies looking to utilize this powerful portal to grow their real estate business, visit http://bostonpads.com/real-estate-technology-services.