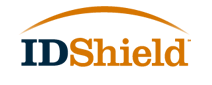 Ada, Okla. (PRWEB) June 29, 2016
A hacker nicknamed "thedarkoverlord" claims to have stolen—and is now attempting to sell—more than 655,000 medical records from health organizations in Missouri, Georgia and the "Central or Midwestern U.S." on the Dark Web, according to DeepDotWeb. These records contain personal and private information like social security numbers, addresses and insurance details.
"In cases like medical benefits theft or child identity theft, consumers often don't know they have been a victim until long after the fact. Constant monitoring and instant access to help can reduce the chance of certain types of identity theft," said Jeff Bell, CEO of LegalShield, parent company of IDShield. "You may not be able to stop a data breach but you can protect yourself from its repercussions."
While health-related breaches typically lead to criminals using your health insurance benefits, they can also lead to criminals using your information to take out home loans, open credit card accounts, to conduct tax return fraud or carry out phishing attacks to secure even more personal information. If they have your phone number and/or email address, then a scammer can call, text or email and pose as a patient service representative in an attempt to get money or financial account information. IDShield, one of the industry's leading comprehensive identity theft protection plans, offers these tips for consumers who have been victims of a data breach.

Monitor health care statements from your health insurance provider to ensure they only include services you have received.
Monitor your credit card statements for unauthorized transactions and your credit reports for unauthorized lines of credit. You can get a free copy of each credit report—Experian, TransUnion and Equifax—one per year from http://www.annualcreditreport.com.
Understand that legitimate businesses do not send email or text messages asking for your sensitive personal information. Delete these without responding.
Legitimate businesses do not call to ask for personal information "out of the blue." Don't respond unless you are sure the call is in response to a request from you.
Offer to call the person back and look up the business' phone number yourself, never dial a number that someone has given you, including "800" numbers.
Be cautious of "robo" calls. They can be a scammer's attempt to reach you. Hang up without responding or pushing any buttons on your phone.
Don't trust Caller ID. Scammers can mask their number.
Be wary of email even if it looks legitimate. Scammers can copy logos and mask the sender's address to appear to be from a trusted business.
Think about what you are asked for before providing your sensitive personal information whether by phone, clicking on a link in an email, or responding to a text message.
Consider using an identity protection service like IDShield that can proactively monitor your identity across all major risk areas including key personally identifiable information, including Dark Web surveillance of SSN, name, DOB, credit/debit card numbers, bank account numbers, email address, phone number, driver's license number, passport number, medical identification numbers, address change verification, court records and more, as well as retroactively restore your identity should it be compromised.
An IDShield membership, starting at only $9.95 per month, provides comprehensive identity protection, from proactive consultation and monitoring to restoration in the event of identity theft. It is the only identity theft protection service with a network of licensed private investigators, a five million dollar service guarantee and 24/7 access to service. If your identity is compromised, IDShield's dedicated investigators will work tirelessly to restore your identity to pre-theft status. Even if you're not an IDShield member at the time of the breach, IDShield offers retroactive restoration to protect all consumers.
Jeff Bell is available for comment about identity theft and data breach trends in the United States, as well as for advice on how consumers can protect themselves.
###
About IDShield
LegalShield is one of the nation's leading providers of legal safeguards for individuals, families, and small businesses. The company also offers one of the industry's most affordable and comprehensive identity theft plans, IDShield. LegalShield plans provide protection to more than 3.7 million individuals and IDShield provides identity monitoring and restoration services to more than a million individuals across North America. More than 34,000 companies offer the LegalShield and IDShield plans to their employees as a voluntary benefit.
IDShield monitors consumers' identities, including their Social Security Number, credit cards, and bank accounts; as well as their names, address, date of birth, driver's license and passport numbers, email addresses, phone numbers, and medical identification numbers. If a member's status changes, the member receives an email update. If a member spots suspicious or fraudulent activity, he or she can contact a licensed private investigator immediately and begin restoring his or her identity. IDShield offers the only team of licensed private investigators in the consumer identity restoration industry. Additionally, if a member has questions about identity theft protection, he or she has unlimited consultation available to them with a licensed private investigator.
For more information, visit http://www.LegalShield.com and http://www.IDShield.com.