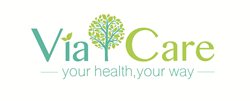 This new brand, new look, and expansion are all part of ensuring that we build a legacy of quality care for all – every age, every need, every background. -Deborah Villar, Via Care CEO
Los Angeles, CA (PRWEB) June 30, 2016
East Los Angeles-based non-profit health care organization Bienvenidos Community Health Center has announced it has changed its name to Via Care Community Health Center (Via Care), and will be expanding resources in the coming months leading up to the August opening of its new state-of-the-art flagship health center and headquarters. The name change is part of an overall refresh and expansion, including a number of developments aimed at providing better health care for underserved patients in East Los Angeles.
Although its name has changed, the organization's commitment to providing excellent health care to residents of greater Los Angeles – regardless of their immigration status or ability to pay – remains the same. Via Care will continue to provide comprehensive wellness and preventative services, building upon the foundation started in 1994. In addition to advancing the organization's renewed commitment to provide "your health, your way", Via Care plans to increase the number of staff and medical providers at its five facilities in East Los Angeles by 35 percent.
"I was born and raised in this community, and continue to serve its needs as it has always held a special place in my heart. Seeing its people get the care they deserve is an everyday joy," said Via Care CEO Deborah Villar. "This new brand, new look, and expansion are all part of ensuring that we build a legacy of quality care for all – every age, every need, every background."
Making a substantial impact in the community, Via Care expects to treat nearly 10,000 patients by the end of 2016, thanks to its acquisition of two formerly private clinics that now offer services to all, regardless of ability to pay. The organization serves some of the most vulnerable patient populations in Los Angeles, as many of its patients are uninsured and undocumented.
One of the many strengths of Via Care is its ability to improve the health and lives of those patients who are diagnosed with chronic diseases by offering an array of supportive services, especially integrated services, which includes high-quality mental health care. Via Care provides integrated mental health and substance abuse treatment to patients with a number of conditions including addiction, depression and anxiety disorders such as PTSD. Via Care's dental services, launched in 2015, provide care to patients of all ages, some of whom had never before seen a dentist.
About Via Care:
Founded in 1994 as the Medical Services division of Bienvenidos Children's Center, newly-named Via Care is a 501c3 non-profit community-based Federally Qualified Health Center with several facilities located in East Los Angeles. Operating under the motto of "your health, your way," Via Care provides a full range of primary care health services in addition to prenatal care, pediatric care, chronic disease management, family planning, dental and behavioral health care. It strives to provide exceptional care to patients in its service area throughout their lives regardless of their immigration status, insurance, or ability to pay. More than 90 percent of Via Care's patients are below the Federal Poverty Level and live in an area of Los Angeles which is chronically underserved. To learn more about Via Care, visit http://www.viacarela.org
# # #