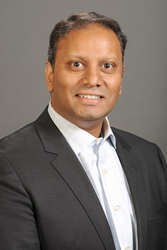 BETHESDA, MD (PRWEB) June 30, 2016
Abt Associates has named Noel N. Samuel, who brings more than 20 years of financial and operational leadership in technology, commercial and government contracting industries, as the company's Chief Financial Officer.
Samuel has broad business experience in corporate finance, mergers and acquisitions, business development, strategic and emerging business planning, and consulting. Most recently, he was CFO of immixGroup, Inc., a company that helps technology companies do business with the government and one of the largest distributors of enterprise software for U.S. government agencies. He also served as CFO of Dell Computer's $1+ billion public sector services business unit and was the Senior Vice President of Finance at Perot Systems Government Services.
"Noel's blend of financial, operational and strategic skills in companies of different types and sizes was the perfect fit to help us meet our strategic objectives in a rapidly changing market," said Abt President and CEO Kathleen Flanagan.
"Abt Associates is known for delivering on its promises and fulfilling its mission on a global scale for over 50 years," Samuel said. "It is truly an honor to join such a talented team of individuals who have a unified vision to serve their internal and external constituents."
He holds a Master of Business Administration in Finance from the Kelley Business School at the University of Indiana and a Bachelor of Science in Finance and Management Information Systems from the University of Colorado.
About Abt Associates
Abt Associates is a mission-driven, global leader in research and program implementation in the fields of health, social and environmental policy, and international development. Known for its rigorous approach to solving complex challenges, Abt Associates is regularly ranked as one of the top 20 global research firms and one of the top 40 international development innovators. The company has multiple offices in the U.S. and program offices in more than 40 countries. http://www.abtassociates.com