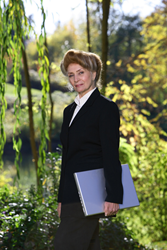 Grants Pass, OR (PRWEB) June 30, 2016
A new algorithm based on technology developed by Bio-Logic Aqua® Research Water Life Science® would recognize that people, more than ever, are now prepared to step up and take responsibility for their own health. But with so much information available, how does one know where to go to find the best advice, the most appropriate treatments?
"We need a virtual university," says Kleyne, a visionary medical and holistic research pioneer for the past thirty years. "The world needs an accessible, safe gathering place where medical professionals and holistic practitioners consult each other and interact with patients on a regular basis. Then we can all take health care to the next evolved level."
Kleyne sees that level as a 24/7 academy of online health care that takes advantage of all the latest research and treatments. Not least among these is Kleyne's mission to replenish the vapor of water surrounding the earth. While encouraging everyone to drink at least 8 glasses of fresh water a day, she reminds us that the body's technology is water—breathing the water vapor, which must be supplemented by recycling. "You need to drink pure, fresh water in order to stay hydrated," said Kleyne.
A unique remedy for dry eye syndrome, allergies, blindness, melanoma and a host of other afflictions is Kleyne's Nature's Tears EyeMist, the only personal hand-held humidifying device emitting a pure, pH balanced, 100% water mist for dry eyes. Nature's Tears EyeMist is endorsed by more than 22,000 ophthalmologists and optometrists nationwide and was successfully test-marketed in more than 70,000 outlets. Thousands of professional references also already exist, supporting Kleyne's call for a Pharma-First virtual academy, which would be followed by actual physical clinics staffed by medical professionals, researchers and holistic practitioners from around the globe.
Perhaps at no other time in history has the world witnessed more intense individual interest in personal health care. Health practices can only evolve as more and more people step up, taking responsibility for their health odysseys. "While people take increasing responsibility for their health care," Kleyne concluded. "they must also have confidence that the advice they're following is accurate and appropriate. Pharma-First will provide exactly that."
©2016 Bio-Logic Aqua® Research Water Life Science®. All rights reserved.