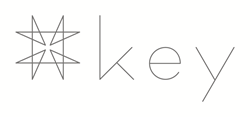 KEY leverages best-in-class concierge service with machine learning technology to optimize and scale a powerful solution that addresses the critical needs of both consumers and business travelers.
Austin, Texas (PRWEB) July 05, 2016
Today, KEY Concierge, a five-star concierge service specializing in curating seamless personalized experiences, announces that it has secured Series A funding. Wildcat Venture Partners led the investment round with participation from ATX Seed Ventures and others, which will support KEY Concierge as they aggressively accelerate product development and continued market expansion. After launching in Austin, Texas in 2014, KEY has grown to provide luxury concierge services in eight markets across the United States - Aspen, Austin, the Hamptons, Los Angeles, Napa, New York City, San Francisco, and Santa Barbara.
At the heart of KEY Concierge is a team of luxury hospitality experts who serve as a local, knowledgeable and trusted resource for clients looking for an effortless and unforgettable experience – opening doors to what's new, fun and exclusive in that city. Hired from top-tier hotel brands, KEY's concierges live, work and play in the cities in which they operate, using that insight to provide clients with customized itineraries based on their personal preferences. From family vacations to romantic getaways, bachelor parties or business meetings, KEY eliminates the stress and time commitment of planning a memorable visit or event. KEY's concierges take care of the essentials like stocking the fridge and bar or arranging dinner reservations to planning one-of-a-kind requests – like a romantic dinner in a hot air balloon or shopping at the local farmer's market with a personal chef.
"I'm excited about the disruptive concierge-as-a-service platform that KEY is continuing to build and expand," said Katherine Barr, Founding Partner at Wildcat Venture Partners. "KEY leverages best-in-class concierge service with machine learning technology to optimize and scale a powerful solution that addresses the critical needs of both consumers and business travelers."
KEY differentiates itself from travel call centers and text recommendation apps by combining its clients with trusted in-market concierges and a convenient technology platform that streamlines communication and the creation and delivery of seamless, tailored itineraries at the touch of a button.
Benefits to KEY Concierge's clients:

Access to a curated list of luxury vacation rental properties from companies like Kid & Coe, Paradise Retreats, Lauren Berger Collection, and Elite Luxury Homes.
A team of trusted Les Clef d'Or concierges, hand-selected from high-end hotel brands to provide clients with one-of-a-kind services.
Convenient, technology-enabled platform that provides direct access to local concierge and personalized itineraries.
No membership fees. Once accepted to the invite-only service, client's information is stored in a secure individual profile. This means all preferences, from one-of-a-kind adventures to the smallest requests, are wrapped up in one place.
"I'm thrilled about the momentum we are already seeing, our impeccable concierges and the future of our platform," said Kim Shrum, Founder and Chief Executive Officer of KEY Concierge. "As a team we look forward to delighting each and every KEY client."
ABOUT KEY CONCIERGE
As a specialty five-star concierge service for luxury vacation rental properties, KEY Concierge is a trusted pass to the best of the best in America's most celebrated cities from coast to coast. Focused on saving clients precious time and energy, KEY's customized member profiles allow a personalized experience to follow members from city to city in KEY markets. From reservation to return and everything in between, KEY leverages technology to deliver high-quality customer service by professional concierges. For more information or to request an invite, visit http://www.key.co.
ABOUT WILDCAT VENTURE PARTNERS
Wildcat Venture Partners is a Silicon Valley-based venture capital firm that invests in early-stage technology companies targeting an array of markets, including Marketing technology, FinTech, Digital Health, EdTech, Marketplaces, Enterprise, Consumer and the Internet of Things (IoT). The team brings decades of entrepreneurial experience, venture experience, and deep domain expertise to effectively navigate early-stage companies through the Traction Gap. For more information, visit http://www.wildcat.vc.