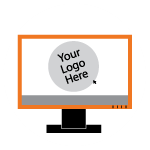 Before creating the End User Portal, we all questioned ourselves--how do we go about empowering your end users, specifically, if you're a VoIP reseller or ITSP? How can we empower them to save you time? - Jason Tapolci, VoIP Innovations' President
Pittsburgh, PA (PRWEB) July 05, 2016
VoIP Innovations, a premier wholesale VoIP carrier, created a Brandable End User Portal to enable VoIP resellers' and ITSPs' end users to have more authority over managing their VoIP services. ITSPs and resellers save time by allowing their end users have the ability to order DIDs, update Caller ID, alter E911 information and more, all on their own.
End users can complete orders and make edits as they need, though VoIP resellers and ITSPs will always have the final approval over any changes. ITSP and resellers maintain control over what actions the end users can take in their account by being able to assign rights and what services they can actually edit.
Jason Tapolci, President of VoIP Innovations, said, "Before creating the End User Portal, we all questioned ourselves here--how do we go about empowering end users, specifically, if you're a VoIP reseller or ITSP? How can we empower them to save you time?" He continued, "That's why we created our Brandable End User Portal; to allow ITSPs and VoIP resellers to log into the portal and manage their own services."
The following features are offered with the End User Portal: the ability to allow customers to manage their own services, control what services the end user can view and manage, assign logins and rights to the end users, display a branded end user portal to customers, and more.
The End User Portal is free for wholesale customers and $50 per month for enterprise customers. If you're not already a VoIP Innovations' customer, please sign up for a Free Trial and receive a $5 credit on your account.
About VoIP Innovations:
VoIP Innovations is an Inc. 5000 company that specializes in providing the largest DID and termination VoIP footprints in North America. Their network includes over 500,000 DIDs in stock in over 8,500 rate centers in the US and Canada. Recently, VoIP Innovations expanded their footprint to include DIDs in over 60 countries and now offers A-Z termination. VoIP Innovations is owned by ABG Capital and is based in Pittsburgh, PA. To learn more, please visit the VoIP Innovations Blog.