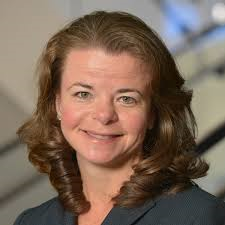 As we move forward with MACRA implementation, even those physicians who don't currently participate in Medicare or Medicaid will be affected as changes to third party payer agreements may impact how they will be paid in the future.
(PRWEB) July 06, 2016
Centers for Medicare and Medicaid Services' (CMS) proposed rule for new value-based payments under the Medicare Access and CHIP Reauthorization Act (MACRA), has justifiably been called one of the most sweeping changes in years for physicians.
How will these new Medicare regulations affect independent physicians in traditional practices?
Specialdocs Consultants, LLC will host a complimentary 30-minute webinar on Monday, July 11 at Noon CT, led by Michele P. Madison, Partner in Morris, Manning & Martin, LLP's Healthcare Practice. During this online session, Michele will break down MACRA and describe how it will affect physicians practicing independently.
Physicians will learn about:
1. Merit-Based Incentive Payment System (MIPS) and reimbursement for Alternative Payment Models (APMs).
2. The composite performance score calculation related to physicians based upon MIPS factors.
3. The transition from Physician Quality Reporting System (PQRS), Value Modifier (VM) and Meaningful Use (MU) to MIPS.
4. APMs and the impact of Advanced APMs on bonus payments for physicians.
5. Alternative practice models that allow physicians to remain independent and autonomous.
To register, https://attendee.gotowebinar.com/register/717907801072631809 or visit our website at https://specialdocs.com/macra-webinar-registration/
About Our Guest Speaker
Michele Person Madison, Morris, Manning & Martin, is a Partner in the firm's Healthcare Practice, where she provides general legal advice to health systems in various regulatory and business matters. Ms. Madison is highly experienced in managing legal issues arising in hospitals, physician offices or integrated health systems including employment, investigations, risk management assessment and corporation management, and she provides legal education for health systems' medical staff, management team and employees in these areas. She often facilitates and manages implementation of compliance plans for HIPAA privacy and security regulations, drafts and completes Certificate of Need applications and facilitates regulatory compliance, and provides oversight and guidance regarding medical staff governance and credentialing issues.
About Specialdocs Consultants
Founded in 2002, Specialdocs Consultants, LLC is a pioneer in transitioning traditional medical practices nationwide to independent, custom-designed concierge models. Our unique approach ensures that physicians retain autonomy, with their own names at the forefront of the practice. Specialdocs' highly experienced staff, along with our reputation for success and integrity across the country, allows us to remain the leader in transitioning more physicians to this independent model than any other company. We provide all the essentials and ongoing support for a successful concierge medicine practice - patient communications, staff and physician training, accounting and membership fee processing, patient outreach and marketing programs, legal counsel - and we continue to support our physicians throughout the transition process and beyond.