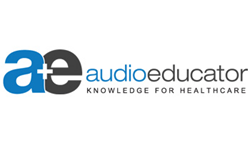 HHS will conduct more than 200 audits of covered entities and business associates in the Phase 2 HIPAA Audit Program
Durham, NC (PRWEB) July 06, 2016
AudioEducator is the country's top training providers for healthcare professionals in medical coding, billing and compliance. In upcoming months, AudioEducator has lined up some informative online training conferences on various healthcare compliance and medical coding and billing topics, including HIPAA, MACRA, Stark Law and others. These healthcare training conferences are delivered by nationally-known experts, and are designed to give complete compliance know-how and practical, easy-to-apply advice.
On Tue, July 12, 2016, AudioEducator's expert speaker, Jim Sheldon-Dean will present an audio conference titled "HIPAA Audits for 2016 — Being Ready and Avoiding Penalties." This online conference has been designed to help HIPAA covered healthcare entities to understand where they need to improve their compliance effort and be ready for the HIPAA compliance audit program in 2016.
The US Department of Health and Human Services (HHS) is all set to restart the Phase 2 of the HIPAA audit program this year based on what was learned from the 2012 audits. For the next round of audit questions, the areas of weaknesses as shown in the 2012 audits and the breach reports are likely targets. Earlier, audits were performed only at entities that reported a breach or had a complaint filed against them, but that all has changed with the new rule. Now the HHS Office for Civil Rights (OCR) can ask to perform an audit on short notice and the organization will need to provide a response in less than 10 business days. Nearly all healthcare entities may be subject to a HIPAA audit, and the they need to know what kind of questions will be asked, what information they'll need to provide, and how to prevent issues that could lead to violations and fines. HIPAA rules have significant fines, including mandatory minimum fines of $10,000 for willful neglect of compliance.
The most prudent approach is to be prepared ahead of time as HIPAA enforcement has taken on a new importance at HHS.
In this upcoming conference at AudioEducator, HIPAA compliance expert Jim Sheldon Dean will explore the HIPAA audit program, how it works, and the areas that caused the most issues in the 2012 audits. He will discuss what kind of issues and entities had the most problems, and show where entities need to improve their compliance the most.
The 60-minute online conference will provide insights on the methods based on HIPAA Audit Protocol to help build a solid compliance plan. The results of prior HHS audits (and its penalties) will be discussed, including recent actions involving multi-million dollar fines and settlements. Additionally, one can learn about the upcoming trends in information security risks to plan how to stay in compliance and keep patient information private and secure.
For more information, http://www.audioeducator.com/healthcare-compliance-and-hipaa/2016-hipaa-audits-07-12-2016.html
Get $30 off on our conferences and webinars. Use Code PRWEB30 on checkout (applicable for all purchases).
AudioEducator regularly host expert-led webinars and audio conferences in medical coding, billing, and compliance topics. Journalist and blogger in the above topics, may write to us at steveg@audioeducator.com to get complementary access of our webinar or audio conferences.