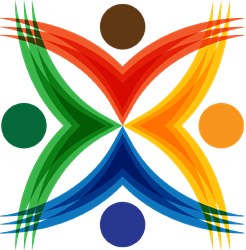 Empowering our children's lives
Garden City, NY (PRWEB) July 07, 2016
The foundation's mission is to drastically improve the lives of people spread across the nation of Haiti. They plan to accomplish this goal solely based on contributions, fundraising activities, and grants.
From the home page, the site provides an overview of the various areas that the Children's Foundation specializes in including housing: health and wellness, education, and recreation, as well as the different ways that visitors can contribute to the cause. Whether by volunteering, sponsoring a child, or simply making a donation, the site offers various alternatives in regards to how people can assist the organization. Laying everything out right in front of the user, Osners.org is easy to navigate and 100% responsive, making it compatible with phone, tablet, and desktop devices.
Designed by Long Island based digital agency Target Points, Osners.org immerses its reader by not only focusing on the misfortune of the country and its population but it also its beauty and rich culture. Scattered throughout the site are images of happy children, engaging in physical activities like soccer, and working as a team. This shows that the foundation is not solely concentrated on improving the lives of those less fortunate but also sustaining their general health and well-being.
The site takes users through the organization's current and proposed initiatives like its Athletic Academy, Orphanage, and child sponsorship programs. Visitors looking to make a donation can do so directly through the site via PayPal and ACH, which are both protected and secured by a Starfield Technologies Web Server certificate.
President of the Osners Foundation, J Ronald Nazaire had this to say regarding the unraveling of the new site and Osners as an organization, "Thanks to our new website, anyone that would like play a part in improving this wonderful country can now do so, no matter where they may be." He continued stating, "What separates our foundation is that we attempt to place an emphasis on the beauty and positivity that Haiti and its people possess, rather than just highlight their low points. In order to truly inspire, you must show that where there is darkness, there is also hope for a brighter tomorrow".
Osners Foundation is a 501 (c) (3) non-profit organization, whose mission to drastically improve the lives of orphaned children across the nation of Haiti. Our mission will solely rely on voluntary contributions, fundraising activities, and grants .