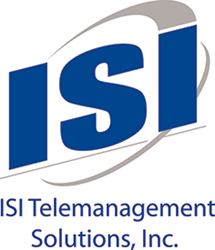 Schaumburg, IL (PRWEB) July 07, 2016
ISI Telemanagement Solutions, Inc., a leading Unified Communications solutions provider, announced today that it will exhibit at Cisco Live, Cisco's annual IT and Communications conference. The event will be held from July 10-14, 2016 at the Mandalay Bay Hotel in Las Vegas, Nevada.
ISI will be in booth #3135 at Cisco Live, discussing how ISI's business solutions for Unified Communications (UC) management related to voice, video, Jabber IM/P, and conferencing, positively impact business outcomes. Infortel® Select UC Reporting, SIP Conversions utilizing Voice Traffic Analysis Metrics, Contact Center with enhanced UCCX Reporting, Hosted Collaboration Service (HCS) & Unified Collaboration as a Service (UCaaS) Reporting & Recording, as well as Jabber IM/P Compliance Reporting & Recording, are just some of the topical business solutions that ISI will be showcasing.
Cisco Live is Cisco's annual IT and Communications conference. ISI and its team of UC experts will be one of hundreds of Cisco partner exhibitors on the floor at the World of Solutions. Whether your communications include voice, video, instant messaging, or conferencing, ISI has solutions that enhance critical Cisco Communications platforms.
You can find ISI at Booth #3135 to learn how ISI's solutions can provide visibility across networks and contact centers, enable cost savings, enhance collaboration and productivity, and more.
About ISI Telemanagement Solutions, Inc.
ISI is a leading provider of quality Unified Communications management solutions for companies seeking to measure, analyze and optimize usage, content, expenses and people. ISI helps clients implement UC management solutions for voice, video, and IM/Presence that improve business outcomes through UC reporting, traffic analytics, collaboration recording, speech analytics, workforce management, telecom audit, and telecom expense management (TEM).
For more information on ISI Telemanagement Solutions, Inc., visit:
http://www.isi-info.com