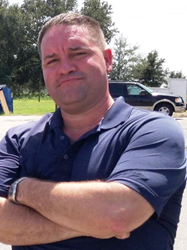 South FL (PRWEB) July 07, 2016
Hours after former Secretary of State and presidential candidate Hillary Clinton was cleared of culpability by the FBI in the matter of maintaining a private email server in her home, DelegateRevolt.com Spokesman James Lamb announced his 1,200 member grassroots organization has launched an online petition to the RNC Convention Rules Committee to reject a proposed amendment by committee member Solomon Yue that would block efforts to reaffirm the right of delegates to vote their conscience and select a nominee other than Donald Trump.
The Yue Amendment is clearly aimed at thwarting efforts by fellow committee member Kendal Casey Unruh, who is leading the rebel charge for a rule that acknowledges an already existing right of delegates to vote their conscience. The Yue Amendment calls for any changes made by the Committee to not take effect until 2020, bypassing the committee's normal role of setting its own rules for the upcoming 2016 Convention, which starts July 18th. The Rules Committee meets next week.
In his statement this morning, Lamb pointed to House Speaker Paul Ryan's endorsement last month of the concept of conscience voting: "The last thing I would do is tell anybody to do something that's contrary to their conscience," Ryan, R-Wis., told Chuck Todd in an interview recorded on June 17th that aired on the June 19th edition of NBC's "Meet the Press." "We believe the Honorable RNC Convention Chair and House Speaker Paul Ryan has the right idea," Lamb said.
The Change.org petition states:
"Dear Republican National Convention Rules Committee Member,
We are writing to you because you are an RNC delegate and a member of the Rules Committee of the 2016 Republican National Convention.
As you know, there is now a concerted effort to stop you from affirming your fellow delegates' right to follow their conscience so we can defeat Hillary in November!
We respectfully request that you please reject the Solomon Yue amendment proposal and support a rule for 2016 that would reaffirm the right of delegates to vote their conscience during balloting at the Republican National Convention in Cleveland as you select the party's nominee for president of the United States to take on Hillary Clinton in the November general election.
Though the current RNC Rules and the First Amendment already allow delegates to vote their conscience, and that right has historically been exercised frequently, the addition of a 'conscience clause' that clearly affirms the right of delegates to vote their conscience will help delegates feel comfortable exercising this right in Cleveland in July without any fear of their vote being voided.
Show resolve and stand up for decency and the party platform during this difficult time... We respectfully ask you to please vote in support of a conscience clause to put America and the Party back on the right track so that we can defeat Hillary Clinton in November.
Thank you for your service to this great nation of ours and God Bless America."
The online petition immediately secured about 900 signatures.
In an email to members of the RNC Convention Rules Committee this morning, Lamb said:
"Today, we write to remind you that while 'the people' at large ultimately do select the president in the general election, they do not select the Republican nominee. Republican people do."
He asked the committee members:
"Why should millions of Democrats and Independents voting in open primaries get to select the Republican Nominee? Their intent to hand the election over to Hillary Clinton is blatantly obvious and couldn't be more clear. And why should the Delegates, as the party's representatives, be expected to sit idly by and allow that to happen, and let outsiders just pull the rug out from under the party, its principles, its values, and its platform... and destroy the party's reputation?"
Referring to a Washington Times report that Donald Trump has switched party affiliation five times since the late 80's, Lamb said:
"Apparently, even he's not sure he's a Republican. We believe this is the biggest con job ever perpetrated on the Republican party and it is the responsibility of the Delegates to stop it. Now."
#