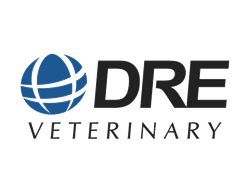 Louisville, Ky. (PRWEB) July 14, 2016
DRE Veterinary — a new and professionally refurbished equipment supplier — is pleased to announce it will be attending the American Association of Zoo Veterinarians 2016 Annual Meeting July 19-22 in Atlanta.
DRE Equipment Expert Jessica Carr will be showcasing a full selection of veterinary equipment in booth 160, including veterinary anesthesia machines, surgical lighting, veterinary patient monitors, electrosurgical equipment and more.
For more than 25 years, DRE has been a leading provider of veterinary surgical equipment. Every day, the company's dedicated equipment representatives help veterinary facilities find affordable veterinary equipment solutions perfectly tailored to their needs. The company carries a wide range of veterinary surgical equipment designed for use on large and small animals.
Carr will be featuring these customer favorites at AAZV 2016:

DRE Titan XL Large Animal Anesthesia Machine
DRE Waveline Touch Patient Monitor
DRE Waveline Nano CO2 Capnography Monitor
DRE Citadel 300 Electrosurgical Unit
DRE Transport 5000 Portable Anesthesia Machine
DRE SLS 9000 Portable Floor Light
Connect with Jessica Carr on LinkedIn, and meet her in Atlanta in booth 106. For more information on upcoming meetings and trade shows, visit the Medical Trade Shows and Conventions Calendar Schedule — a continually updated, free resource.
About DRE Veterinary
DRE Veterinary provides a combination of new and professionally refurbished used medical equipment to veterinarians, veterinary surgery centers, research facilities, universities and technical schools. For more than 25 years, DRE Veterinary has worked with many of North America's top veterinary facilities and organizations, providing products and services that save time and money, and allow veterinary surgeons to do the things they do best. DRE Veterinary is located in Louisville, Ky.