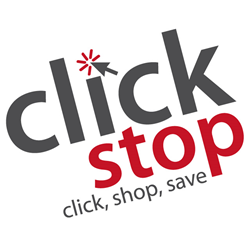 "Without a doubt, our success is driven by our employees."
URBANA, Iowa (PRWEB) July 08, 2016
Clickstop has been recognized for the fourth consecutive year as one of the Coolest Places to Work in the seven-county region that comprises the Cedar Rapids/Iowa City area. This year, it ranked sixth of eight nominated companies on the large category list compiled by the Corridor Business Journal (CBJ).
Clickstop is one of only two companies to appear on the list every year since its inception four years ago. Clickstop won the mid-size category (21-99 employees) in 2013 before topping the list as the overall coolest company in 2014. Growth bumped the company into the large-sized category last year, when it landed fourth among businesses with 100 or more employees.
Clickstop CEO Tim Guenther accepted this year's award along with his family and nearly 20 employees during a dinner June 16 at DoubleTree by Hilton in downtown Cedar Rapids.
The 24 featured companies – in small, medium, and large categories - were honored for offering standout benefits and creating some of the most engaging and rewarding work environments in eastern Iowa. Employee responses to a satisfaction survey helped the judges assemble the list.
"Without a doubt, our success is driven by our employees," said Lorin Reicks, Vice President of Operations at Clickstop. "We're committed to a culture that supports and balances both individual needs and career goals. Plus, we have a lot of fun here, and that positivity is extended to our customers."
With half of this year's honorees making their Coolest Places debut, retaining a spot on the list is especially meaningful, Reicks noted.
"This award proves that we're continuing to do the right things," he said. "It's inspiring to see so many companies attracting and retaining top talent by building great work environments in our area."
Founded in 2005, Clickstop owns and operates several brands out of its two facilities in Urbana, Iowa. The company serves diverse markets ranging from the cargo control and moving industries to energy efficient insulation, fasteners and plastic storage containers. Several years ago, the company began sewing and assembling tie-down related equipment for its flagship brand US Cargo Control.
A multimillion-dollar expansion is slated to open this fall and will add much-needed office and manufacturing space, along with a pub-style recreation room and large fitness room.
Clickstop was also recognized by the CBJ in May as one of the area's top 25 fastest growing businesses, making the list for a record seventh time.
###
About Clickstop, Inc.
Clickstop is the parent company of a suite of brands based in Urbana, Iowa. Its focus on great workplace culture has landed the company multiple work environment-focused awards including two first place achievements as the Coolest Place to Work. Clickstop serves diverse markets that include the moving and cargo control industry, energy efficient insulation products, and home organizing solutions. For more information, visit Clickstop.com.