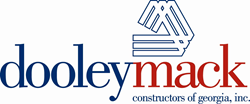 Viewpoint is the partner who has the vision and stability to support our business now and 20 years from now
Portland, Ore. (PRWEB) July 13, 2016
Viewpoint Construction Software®, a leading provider of innovative software solutions to the construction industry, is pleased to announce that DooleyMack Constructors of GA, Inc. has chosen Viewpoint as a technology partner, purchasing Vista™ by Viewpoint. DooleyMack specializes in pre –construction, design build, turnkey services, and commercial renovations of existing facilities throughout the country. With a commitment to excellence, DooleyMack has earned a reputation for impeccable workmanship and on-time performance.
DooleyMack was looking for a long-term technology partner who could provide a fully integrated solution to streamline its processes across all aspects of the organization. After a thorough review of providers in the market, Bud Bowden, the company's controller, picked Viewpoint to support the company's growth plans.
"We chose Viewpoint because we believe they can take us to the next level," stated Bud. "With Vista's robust capabilities we are able to streamline our offline processes to one central location helping to ensure everything works together." His advice to companies who are looking for new software is simple: "Find what is going to fit with your company. Viewpoint was not the most inexpensive option out there, but I had to remind my team to not look at this solution from a dollar and cents stand point but more long term – Viewpoint is the partner who has the vision and stability to support our business now and 20 years from now."
About DooleyMack Constructors
DooleyMack Constructors of GA, Inc., was established in 1992 to provide a quality, streamlined approach to the construction process. Since then, they have expanded services with offices in Texas and South Carolina. To date, DooleyMack has completed a wide range of commercial, retail, and office/warehouse projects for many regional and national companies in more than 40 states.
About Viewpoint Construction Software
Viewpoint is a provider of innovative construction-specific software solutions to the global construction and capital project industries. Viewpoint provides the tools these industries need to improve project profitability through better visibility, risk management and real-time team collaboration. Viewpoint solutions address the full construction life-cycle from planning/bidding to construction and facilities maintenance. Viewpoint's solutions are offered on a variety of platforms, including Cloud, Mobile, SaaS and On Premises. Headquartered in Portland, Oregon, USA, and with offices in the UK and Australia, Viewpoint has become the technology partner of choice, with customers located across the globe in more than 28 countries. These customers include more than 40 percent of the ENR 400, and over 20 percent of the ENR 600. For more information, please visit http://www.viewpoint.com.
© 2016 Viewpoint, Inc. dba Viewpoint Construction Software. All Rights Reserved. Viewpoint®, Viewpoint Construction Software®, Vista™ by Viewpoint, ProContractor™ by Viewpoint, Viewpoint For Content Management™, Viewpoint For Mobile™, Viewpoint For Projects™, Viewpoint For Field View™, Viewpoint For Estimating™, and Jobpac by Viewpoint are trademarks or registered trademarks of Viewpoint, Inc., in the United States and/or other countries. Other names and brands may be claimed as the property of others.