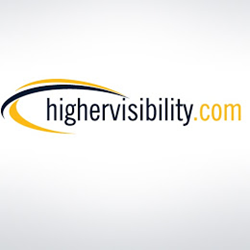 Our franchise industry survey respondents face some of the same challenges as ever.
(PRWEB) July 11, 2016
The franchise industry is experiencing a tremendous boom in terms of new franchise establishments, increased franchise output, a dramatic rise in the industry's GDP, and ever-growing employment numbers. This growth has been helped by factors such as lower gas prices and a stronger economy – both of which boost consumer spending. But more growth in the franchise industry has also meant stiffer competition between franchise businesses for both customers and new franchisees.
With that in mind, marketing firm HigherVisibility conducted the 2016 Franchise Industry Marketing Survey, contacting 1,900 franchise industry professionals to find out which marketing channels they now favor.
Although over 39 percent felt that traditional marketing channels such as PR, direct marketing and advertising still deliver enough ROI to justify their use, a larger percentage – 42 percent – disagreed, and 18 percent were not sure.
The survey also found that:

The top five channels for generating leads and attracting new customers were Referrals, Social Media, SEO, Pay-Per-Click Advertising and Public Relations.
Traditional marketing methods such as advertising via Print Media, Billboards, Radio and TV were rated the least effective marketing channels for generating new business.
Close to 40 percent of all respondents said that over 35 percent of their marketing budget is allocated to digital marketing methods.
With all the changes that have occurred in the world of advertising and marketing since the rise of social media and mobile marketing, some things have stayed the same.
"Our franchise industry survey respondents face some of the same challenges as ever," said Adam Heitzman, Managing Partner at HigherVisibility. "When we asked about the biggest marketing challenges they face, 63 percent cited generating quality leads and close to 29 percent cited converting those leads into new customers. The difference is that things that worked in the past – such as direct mailpieces – aren't as effective as they were a decade or two ago."
As an example of the power of digital marketing, Heitzman says, consider the mobile coupon. "Rather than having to print a coupon or keep up with a coupon that came in the mail – and everyone knows how easy those are to forget at home – customers can simply pull up a mobile coupon on their phone when they visit a franchise location. That convenience is why mobile coupon use has been increasing by the double digits every year and is projected to hit 83 percent of digital coupon users in 2016."
The 2016 Franchise Industry Marketing Survey reflects the interest of many franchise professionals in exploring all the ways they can take advantage of digital marketing in a very competitive field. Full results of the survey can be downloaded at https://www.highervisibility.com/blog/the-2016-franchise-industry-marketing-survey/.
About HigherVisibility
HigherVisibility was founded in 2008 by a team of internet marketing veterans. The company offers SEO and other Internet marketing solutions with a particular focus on the franchise industry. As an industry leader, HigherVisibility has been profiled and its leaders quoted in some of the most well-known business publications, including The Huffington Post, Forbes, Entrepreneur, Business Insider and more.
For more information contact:
HigherVisibility
David McElveen
Managing Partner
901-672-7243 x14
david(at)highervisibility(dot)com