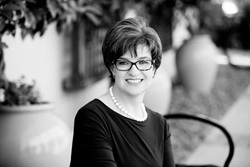 We bring the true pleasure of shopping with real people to eCommerce.
San Francisco, CA (PRWEB) July 12, 2016
According to the latest study released by Cisco, IP video traffic will be 82% of all consumer internet traffic by 2020—leaving the e-retail marketplace primed and ready for a makeover.
Enter TheShops.TV.
TheShops.TV is the first online shopping platform to harness the biggest trends on the internet: Video, Streaming, and eCommerce. Their customers have the power to browse through hundreds of items on demand while streaming in-depth, informative videos led by real people including celebrity guests and subject matter experts.
"The Internet brought us eCommerce, which in turn brought efficiency to shopping," explains CEO and Co-Founder Esther Kestenbaum. "But at the same time it has made it into a lonely and isolating experience. We bring the true pleasure of shopping with real people to eCommerce."
In another study, Gartner Technology Research expects that up to 50% of newly formed households will never subscribe to pay-for-TV services at all, and will rely entirely on streaming video services instead. By being a streaming modality, TheShops.TV addresses a much larger market and population than cable ever could.
Whereas TV-based shopping entities can only sell one item at a time, TheShops.TV has an uncapped sales potential. Consumers have the power to watch and buy on any digital device including laptops, desktops, mobile phones, tablets, and Smart TV's or set-top devices.
ABOUT CEO ESTHER KESTENBAUM
Kestenbaum is a startup veteran living in the bustling creative atmosphere of Silicon Valley. Her background includes working as a business development expert with venture-backed startups focused on retail marketing technologies, mobile and ad tech, e-commerce, and location-based brick and mortar retail technologies. She started TheShops.TV together with Co-Founder Rod Ghormley, former QVC, Amazon.com, and ShopNBC executive.
ABOUT THESHOPS.TV
TheShops.TV has assembled an All-Star team from the top echelons of the TV shopping world and classic E-Commerce. They have signed on many great brands, shot thousands of videos with well-known hosts and celebrities, and have recently taken the platform live starting with Fashion, Home, Electronics, Beauty and Jewelry.