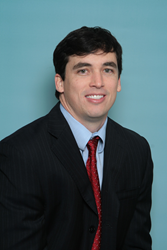 Join this webinar and find out the answer to an important question: "Is a Self-Directed IRA right for You?".
Charlotte, NC (PRWEB) July 12, 2016
This webinar is a must attend for everyone, yes absolutely everyone, who does not have one. Join this webinar and take notes as Sean gives attendees the information they need to determine if Self-Directed IRAs are right for them.
So, what's in store for this webinar? Important things that everyone should know "before" they open a Self-Directed IRA. Sean will discuss what individuals need to avoid when investing with their IRA. There are heavy penalties for participating in what the IRS calls "prohibited transactions." Knowing what to avoid is important.
There will be interesting information shared about the statistics of the size of most American's IRA accounts. It really burns to the core and opens listeners eyes as they realize that they are not nearly as prepared for retirement as they can be.
Case studies will be shared that show that there is simplicity in IRA investing. There truly is very little difference in the way that deals within and outside an IRA are handled.
Join this webinar and find out the answer to an important question: "Is a Self-Directed IRA right for You?".
Click here to sign-up for this webinar.
About American IRA, LLC:
Click here to claim one of our 7 Self-Directed IRA guide(s).
American IRA is committed to providing every client with gold-level service, regardless of account size. Experience their expertise through their certified IRA services professionals. Enjoy the value with one low annual fee of $285 with unlimited assets and unlimited account values. American IRA clients love the benefit of no charge for "All Cash" accounts. The performance of the American IRA staff is unmatched, with quick and efficient processing within 48 hours.
American IRA services thousands of clients and has over $300 million in assets under administration.
American IRA was built by investors for investors, and brings their successful investment experience to the table, providing excellent educational material showing the public that their Self-Directed IRA account can invest in a variety of assets such as real estate, private lending, limited liability companies, precious metals and much more.
American IRA is conveniently located in Asheville, NC and Charlotte, NC, and serves clients nationwide.