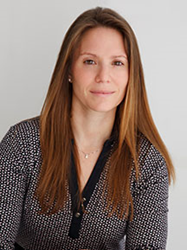 StraighterLine is tackling the #1 issue facing students today--the high cost of college. An award like this is a recognition of our mission to provide a more affordable and convenient pathway for a college degree.
Baltimore, MD (PRWEB) July 12, 2016
StraighterLine's executive team has received top honors once again. Kerry Nagle, Chief Operating Officer (COO) of StraighterLine, has been honored by SmartCEO magazine as one of Baltimore's top women business leaders. The Brava Awards celebrate the distinguished achievements of 40 of Greater Baltimore's top women business leaders. This year's class collectively generates more than $225 million in annual revenue and employs 1,615 individuals.
"Brava winners possess the hallmark qualities of successful leaders — vision, passion, compassion, dedication, perseverance. Each winner in this year's class exhibits these qualities in all facets of her life, from running her business to tending to her family and donating time and resources to philanthropic initiatives," says Jaime Nespor-Zawmon, president of SmartCEO. "We are honored to recognize a group of women who are truly making a difference in the world."
Nagle serves as an integral part of StraighterLine's executive management team in her role as COO. In this position, she has been a key strategic contributor to achieving the goals of the innovative online education company which is to provide students a convenient and affordable way to earn college credit for their degree. Her contributions have included, among others, helping to formulate and execute on StraighterLine's growth strategy, providing senior leadership, and leading the company's operational development.
"StraighterLine works to improve higher education by removing the #1 issue students face–the skyrocketing cost of furthering education–while meeting the scheduling demands of daily life," said Nagle. "An award like this means so much because it signifies that our mission and company efforts to provide a more affordable and convenient pathway for a college degree are being recognized by many accomplished business leaders. It is an honor to receive this award among such a distinguished group of female executives passionate about giving back to the community."
For more information about StraighterLine and affordable online college courses, visit http://www.straighterline.com.
About the Brava Awards
The Brava Awards program celebrates high-impact female business leaders in three categories: CEOs, Executive Directors of Nonprofits, and C-suite executives. Brava award winners combine their irrepressible entrepreneurial spirit with a passion for giving back to the community, and are exemplary leaders of both their companies and their communities. They encourage local philanthropy, mentor up-and-coming leaders and set their companies on the path to tremendous growth. Each year, an independent committee of local business leaders selects winners based on company growth, community impact and mentoring. SmartCEO shares their inspiring stories in SmartCEO magazine and celebrates their success at a high-energy awards gala.
About SmartCEO
SmartCEO's mission is to educate and inspire the business community through its award-winning magazine, connections at C-level events and access to valuable online resources. SmartCEO's integrated media platforms reach decision makers in the Baltimore, Boston, Charlotte, Long Island, New Jersey, New York, Philadelphia and Washington, DC, metropolitan areas.
About StraighterLine
StraighterLine combines a $99 a month course subscription with guaranteed credit pathways to accredited degree programs to save students up to 60% on the total cost of their degree. StraighterLine takes the worry out of credit transfer with a College Savings Network of over 100 accredited colleges that guarantee acceptance of StraighterLine courses. Having also been evaluated and recommended by the American Council on Education's College Credit Recommendation Service (ACE CREDIT), StraighterLine courses will also be considered by more than 2,000 other colleges and universities for transfer to their degree programs upon request.
Media Contact
Beth Dumbauld
bdumbauld(at)straighterline(dot)com
443.712.7132