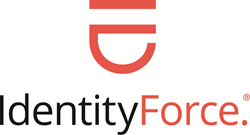 FRAMINGHAM, MASSACHUSETTS (PRWEB) July 14, 2016
Many acts of identity theft can be prevented if individuals are vigilant about guarding their sensitive information — and that's the message IdentityForce, the Boston-area provider of proactive identity, privacy, and credit monitoring services, is hoping to get across with the unveiling of their newest infographic. The infographic is called "Two-Thirds Are Clueless About Identity Theft" and breaks down the ways people may be putting their identities at risk, methods for protection, and how many victims are totally in the dark when it comes to knowing who stole their information and how it happened.
IdentityForce meets countless identity theft victims who never thought they would be targeted by criminals and hackers. The numbers, however, don't lie — recent statistics show that 16.4 million people age 16 or older were victims of identity theft over the course of one year. This number continues to rise year over year, with 15.3 million individuals affected in 2012. Identity theft isn't going away any time soon, and IdentityForce hopes to empower consumers by arming them with as much knowledge as possible, which includes their most recent infographic.
The infographic visually explains simple things people do every day that make their accounts less secure — including oversharing on social media — and why major life milestones can also leave individuals extra vulnerable to identity theft. Another section of the infographic breaks down nine essential ways consumers can protect their personal information from prying eyes and thieves with less-than-honorable intentions.
The damaging effects of identity theft are very real, and prevention is key. IdentityForce hopes this infographic will help consumers think twice about how they share their personal information and who they share it with.
IdentityForce's new infographic can be viewed here: Two-Thirds Are Clueless About Identity Theft
About IdentityForce
IdentityForce is a leading provider of proactive identity, privacy, and credit monitoring services for individuals, businesses, and government agencies. In the 2016 Javelin Identity Protection Leader awards, IdentityForce's UltraSecure+Credit package received top honors in the competitive "Premium" product tier and the company was also named as a leader in the "Prevention" category. For more than 35 years, IdentityForce has consistently delivered best-in-class personal security solutions. With IdentityForce, you can be sure that you, your family, and your organization are backed by an experienced team of committed professionals, determined to protect people the way we live today.