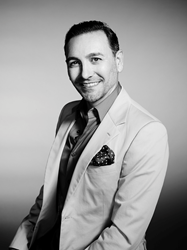 Aesthetic perfection is not just for celebrities, high fashion models or pop stars – it's absolutely possible to bring out the personal natural beauty in every face through my combination of artistry and innovation
Los Angeles, CA (PRWEB) July 13, 2016
When it comes to being camera ready for the red carpet, A-list celebrities seek out the assistance of internationally renowned facial artist Dr. Joseph Hkeik, medical director and founder for All Saints Skin Clinic in Australia. For more than a decade, Dr. Hkeik been one of the most sought after experts on cosmetic enhancements that showcase his client's naturally radiant beauty for those picture-perfect moments when camera ready skin is mandatory.
"Aesthetic perfection is not just for celebrities, high fashion models or pop stars – it's absolutely possible to bring out the personal natural beauty in every face through my combination of artistry and innovation," said Dr. Hkeik. "My systematized approach to facial rejuvenation, what I call the Three Triangles of Beauty, allows me to map the face and develop a balanced and holistic approach to facial feature enhancements."
Dr. Hkeik has an innate passion for the arts, with his career path evolving to embrace both art and medicine. As a teenager, he turned to sculpture, focusing on the human form via three dimensional figures as he created contours of faces, intricate elements of the features and how that came together to create personal perfection. While earning his Bachelor of Medicine and Bachelor of Surgery degree from Sydney University, he also attended the National Art School to further his passion for art and beauty, which combined made him the creative board certified expert he is today.
Known as the 'Michaelangelo behind the needle,' Dr. Hkeik is an international lecturer and instructor in the use of injectables and knows that placement and technique, along with an innately artistic eye, is critical in getting the most natural looking results.
Dr. Hkeik's recommendations to achieve 'camera ready' ready skin include:

Address the signs of ageing early in order to avoid the need to undergo invasive procedures so that you can achieve a natural classic beauty for the 'real' you
Learn to be obsessive about skin care maintenance for healthy skin – cleanse at least twice daily, moisturize with active ingredients containing the purest form of antioxidants and always use sunscreen
Watch what you eat, because skin care starts in the kitchen. Minimize salt, caffeine, and sugar and make sure you are always well hydrated
With state of the art facial rejuvenation techniques, the secret to success is that less is actually more effective and natural – a little Botox can smooth fine lines and lift the face and fillers can boost volume and give more a longer lasting radiance to the skin
Be open and honest about your expectations and work together with your physician to shape your new image so you can look your best
About All Saints Skin Clinic
At All Saints Skin Clinic, the emphasis is on patient care and comfort, while formulating the best approach for cosmetic enhancement on an individualized basis. With offices in Darlinghurst, North Parramatta and soon Double Bay, Sydney, Australia, All Saints offers the best anti-ageing and corrective aesthetic treatment options to clients from around the world with a personalized, strategic approach to the art and science of facial and body rejuvenation. For more information or to make an appointment, please visit http://allsaintscosmedical.wp3.osservers.net. Follow us on social media at Facebook, Twitter and Instagram.