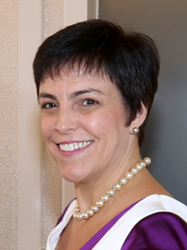 Michelle's experience as a nonprofit leader is a great value-add for our clients.
Palm Springs, California (PRWEB) July 18, 2016
Joe McCormack, a pioneering and nationally recognized diversity recruiter in the nonprofit and philanthropic sectors, is announcing the formation of a new business partnership with Michelle Kristel, a former nonprofit executive and associate with the firm since 2013. The new partnership will be known as McCormack + Kristel, LLC, with offices in Palm Springs, CA and New York, NY.
Michelle Kristel is the former executive director of In The Life Media, producers of the acclaimed PBS series, In The Life. Currently, Michelle serves on the board of CenterLink, the national association of LGBT community centers; the advisory board of Quorum, an organization working to increase LGBT presence on corporate boards; and the steering committee of the Publishing Triangle, an association of authors, readers and publishing professionals.
"McCormack + Kristel will build upon our 23-year reputation for excellent service and continue to expand our national recruiting practice," says Founder and Managing Partner Joe McCormack. "Michelle's experience as a nonprofit leader is a great value-add for our clients. Because she has served in and managed many of the positions our clients seek to fill, Michelle has great instincts for finding talent and making successful placements."
In 1993, in a series of firsts, McCormack & Associates, the first openly gay-owned retained search firm, was founded with the mission to recruit leadership for the nation's burgeoning HIV/AIDS service organizations. The firm later expanded to serve LGBT movement organizations and is proud to have been the first retained search firm to embrace the transgender community as a source of talent for their clients. "Being a pioneer is a core value for us, not only as a business practice, but as a reflection of our commitment to social justice," said McCormack.
Since its founding, the firm has completed more than 400 searches for CEO's, board members and C-suite executives for nonprofit and philanthropic organizations across the country. Clients include amfAR, the ACLU, the California Endowment, Chicago House, Compassion & Choices, Los Angeles LGBT Center, National Minority AIDS Council, the National Breast Cancer Coalition, Planned Parenthood, the Tides Foundation, the Weingart Foundation, and scores of other public health, human service and social justice organizations.
"I am thrilled to be in partnership with Joe McCormack," said Kristel. "Great hires make all the difference for mission-driven organizations. Having the right players in the right positions is essential to advancing strategic goals, increasing program impact and engaging donors and constituents. Together, Joe and I will continue the firm's tradition of advancing social justice by supporting our clients to strengthen their teams and enhance their capacity."
McCormack + Kristel will continue its strategic venture with New York-based Wesley, Brown & Bartle, one of the nation's leading minority-owned retained search firms. The two firms have partnered as WBB+McCormack to recruit leadership and C-suite executives for Amnesty International, AIDS United, the Chicago AIDS Foundation, the New York LGBT Community Center and other high profile clients.