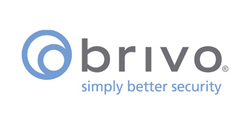 "I am excited to welcome Mike to Brivo. He is joining us during a crucial period of high growth when his financial leadership will be important to our continued expansion," said Steve Van Till, President & CEO of Brivo
Bethesda, MD (PRWEB) August 08, 2016
Brivo, the worldwide leader of cloud-based physical access control and video systems, announced today the appointment of Mike Voslow as Chief Financial Officer (CFO), effective July 5, 2016. Mike joins Brivo with over 30 years of experience in both public and private finance and accounting.
"I am excited to welcome Mike to Brivo. He is joining us during a crucial period of high growth when his financial leadership will be important to our continued expansion. Mike has extensive experience scaling high-growth private and public companies, with extensive expertise in strategic guidance, accounting, compliance, and process improvement," said Steve Van Till, President and CEO of Brivo.
As CFO, Mike will lead Brivo's financial management and operations, information management systems initiatives and human resources department. He will work closely with Brivo's senior management team to meet the company's financial objectives.
Before joining Brivo, Mike served as the Chief Accounting Officer and Senior Vice President of Finance and Treasurer at GlobalLogic Inc. where he spearheaded a turnaround leading to the successful sale of the company. Previously, Mike was the Chief Financial Officer of Network Solutions, LLC and held various senior financial executive positions within publicly traded companies. Mike was an instrumental player in Network Solutions' evolution and growth including its IPO, sale to VeriSign, retail spin-off as a private company and its subsequent acquisition.
Mike is a Certified Public Accountant and received his Master of Business Administration in Finance from Duke University and a Bachelor of Science in Business Administration from Miami University (Oxford, Ohio). He began his career at Price Waterhouse (now PwC).
Brivo is poised to accelerate its industry-leading revenue and customer growth, building upon its outstanding track record. To read more information about Brivo and meet the rest of the management team, visit http://www.brivo.com/about/team/.
For more information about Brivo, please visit: http://www.brivo.com.
About Brivo
Brivo is the worldwide leader of cloud-based physical access control systems. Currently servicing over eight million users, the company's award-winning Brivo OnAir® provides unmatched scalability and centralized security management for global enterprises, while retaining the ease of use for small and medium sized customers. The Brivo OnAir security management system is unique in providing combined access and video management in a single cloud platform. Headquartered in Bethesda, MD, Brivo was founded in 1999.