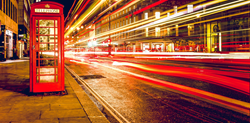 The Unending power
Garden City, NY. (PRWEB) July 14, 2016
Long Island based IT management firm PowerWiz Inc., has decided to utilize their extensive knowledge of IT maintenance to share with consumers the top three tips to keeping their computers safe from viruses.
As an IT management firm, PowerWiz feels that it is their responsibility to keep users informed on the various ways they can help protect their computers from viruses, spam, malware, and other harmful sources that could potentially damage their network and systems. By displaying their expertise and knowledge, PowerWiz aims to show audiences that their brand is one that can be trusted and relied upon.
The first tip that PowerWiz would like to provide is in regards to the user's firewall. The firewall is considered a computer's first line of defense and should be regularly monitored to ensure that it is performing proficiently. While many users believe that checking their firewall is a complex process, PowerWiz would like to stress that is a rather simple one. Users can easily check the status of their firewall from within their computer's system preferences.
The second tip that PowerWiz would like to relay to consumers is the importance of backing up their data. Viruses have the potential to corrupt and delete their system information, causing users to lose months and maybe years' worth of files and work. That said, users should have all of their most important files backed up on an external drive, just in case something like this should occur. Keeping this contingency in mind will allow users to easily get back on track if they ever find themselves the victim of a viral intrusion.
The final and potentially most significant tip, is to stay away from unknown emails and websites. Viruses, malware, and spam all generate from external sources outside a computer's primary hard drive. Due to this fact, it can be assumed that a majority of harmful intrusions spawn from opening unfriendly emails or visiting rouge websites. While the average spam filter will catch suspicious looking emails, it is up to the user to recognize when a website is rouge and has the potential to harm their computer. Users are encouraged to look for an "HTTPS" followed by a small green lock in the address bar to determine if a site is safe to visit. They should also be mindful as to which sites they relinquish their information to as well.
For anyone looking for additional information on how they can better protect their network and systems they can contact PowerWiz Inc. at http://www.powerwizinc.com or by calling 516-467-1882.
PowerWiz Inc. is an IT management firm located in Garden City, NY that provides computer network installation, IT management services, computer network maintenance services, network consulting, IT & network support, and on-site and remote support for small to medium sized businesses.