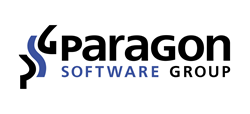 Paragon has already proven its value as a trusted software provider to our storage product lines and solutions, with powerful UFSD technology that enhances connectivity to create seamless cross-platform interoperability for our customers." -- WD
Irvine, California (PRWEB) July 19, 2016
Paragon Software Group today announced its Universal File System Driver (UFSD) technology has been selected by Western Digital Corporation to provide advanced connectivity capabilities for the recently launched WD Pro series of products as part of an expanded software license agreement.
Building upon Western Digital's use of Paragon's NTFS and HFS+ UFSD drivers since 2009, the new agreement calls for Paragon's exFAT technology to be embedded in a broad range of network attached storage (NAS) devices. In addition to supporting Western Digital's new My Passport® Wireless Pro Wi-Fi® mobile storage product line, Paragon exFAT drivers will also be provided as a firmware update for the new My Cloud® Pro Series NAS, including the My Cloud® EX2 Ultra, My Cloud® EX2100, My Cloud® EX4100, My Cloud® DL2100 and My Cloud® DL4100 NAS devices.
Leveraging Paragon's UFSD technology for the built-in SD card reader and USB 3.0 port, Western Digital customers can attach their NTFS (Windows), HFS+ (Mac) and now exFAT for SDXC cards and other exFAT-formatted storage devices to WD's Linux-based products and have rapid, transparent and full read/write access to these non-native file systems.
The embedded Paragon drivers feature powerful utilities that maintain file system integrity and fully protect stored data, while delivering high performance for smooth playback and recording of Full HD Video content including 4K Video, with no limits on file or volume size. And by adding Paragon's exFAT technology, WD products now support SDXC cards and provide maximum interoperability between Windows and Mac OS X operating systems.
"Paragon has already proven its value as a trusted software provider to our storage product lines and solutions, with powerful UFSD technology that enhances connectivity to create seamless cross-platform interoperability for our customers," said Sven Rathjen, VP, marketing content solutions, WD. "We are pleased to extend and strengthen our partnership, and appreciate the top notch support we receive from their dedicated team."
Western Digital's new My Passport Wireless Pro Wi-Fi mobile storage device, offering up to 3TB of storage capacity, is built to accompany professional photographers and videographers in the field for easy and wireless offloading, editing and streaming of captured photos and HD videos. Also designed for creative professionals, and with up to 32TB of storage, the My Cloud Pro Series NAS solutions are optimized to import files from cameras, memory cards (with a USB adapter) and other USB storage with a simple one-touch backup button.
"Western Digital is a world-class company with world-class products. We are thrilled and honored to expand our partnership by supporting their exciting new mobile storage and NAS offerings," said Tom Fedro, president, Paragon Software Group Corp. "Through the use of our UFSD products, Western Digital is not only delivering seamless connectivity, but also providing a greater customer experience."
For more information on Paragon's UFSD offerings, visit http://www.paragon-software.com/technologies/ufsd.html.
About Paragon Software Group
Paragon Software Group is an innovative software developer focused on two dynamic growth markets. The company's comprehensive product line for the data storage market addresses the needs of data security, storage and management for PCs, servers and networks. A second portfolio of products focuses on mobile productivity applications for handheld devices. Founded in 1994, Paragon Software Group has offices in the USA, Germany, Japan, Poland, Russia and China, delivering its solutions to consumers, small business and enterprise clients worldwide through a network of Value Added Resellers, distributors and OEMs as well as online through the company website. Paragon Software Group provides technology to a host of world-class companies and partners, including Cisco Systems, Dell, HP, Western Digital Corp., ASUS, Seagate, Toshiba, LG Electronics, Logitech, Buffalo, Acer, EMC/Iomega, Siemens, Lenovo, Microsoft, Motorola, Nokia, and more. For more information, please visit the company website at http://www.paragon-software.com.
###
Paragon Software is a trademark of Paragon Software Group. All other trademarks are the property of their respective owners.
Western Digital, WD, My Cloud and My Passport are registered trademarks or trademarks of Western Digital Corporation or its affiliates in the U.S. and/or other countries. Product specifications subject to change without notice. Not all products may be available in all regions of the world. As used for storage capacity, one gigabyte = one billion bytes and one terabyte = one trillion bytes. Total accessible capacity varies depending on operating environment.
Forward Looking Statements
This news release contains forward-looking statements, including statements related to the estimated availability of Paragon's UFSD on the WD Pro Series NAS devices (e.g., via firmware updates). These forward-looking statements are subject to risks and uncertainties that could cause actual results to differ materially from those expressed in the forward-looking statements, including but not limited to, the risks detailed from time-to-time in WD's Securities and Exchange Commission filings and reports, including, but not limited to, WD's most recent annual report on Form 10-K to which your attention is directed. Readers are cautioned not to place undue reliance on these forward-looking statements, which speak as of the date hereof, and WD and Paragon undertake no obligation to update these forward-looking statements to reflect subsequent events or circumstances.