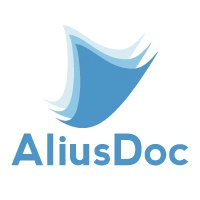 AD-EOB A/R delivers a ten times reduction in the time and cost associated with data entry and the larger overall process.
Waltham, MA (PRWEB) July 19, 2016
AliusDoc, a provider of leading-edge data capture software, has added an X12 v5010 835 output option to its AD-EOB A/R solution for automatic data extraction from paper and PDF Explanation of Benefits (EOBs), payments and other medical billing documents.
AD-EOB A/R improves accuracy and efficiency when posting remittance advice, allowing medical billing specialists to focus more on maximizing revenue.
"For many care providers and their billing service providers, dealing with paper/PDF patient-claim remittance information still requires significant time and cost. Many systems only provide a manual keying interface that results in a separate workflow from those received electronically in 835 format. By generating 835 files from the paper/PDF, AD-EOB A/R delivers a ten times reduction in the time and cost associated with data entry and the larger overall process and exports seamlessly into our clients existing EDI system." said Rich Caproni, AliusDoc's Director of Strategy and Business Development.
AD-EOB A/R also significantly speeds up the 2ndary billing process, by eliminating the labor required to search for a patient's primary EOB payment page(s), print/photo-copy and redact out other patient's information. AD-EOB A/R automatically produces separate images for each patient-claim tied to the payment data for the claim, so 2ndary billing can directly print or email it.
"The addition of a pre-configured x12 835 output option allows AD-EOB A/R to be integrated to virtually any practice management or revenue cycle management system, which already imports 835 remittance advice files from insurance companies." said Paul Traite, AliusDoc's CTO.
AliusDoc is now offering trials for billing service providers that meet certain criteria. The ease of implementation and use, relative to other solutions, provides the ability to see the benefits quickly and with minimal investment. AD-EOB A/R can be installed either on-site, or at a current out-sourced service provider. Either way, everyone is trained and running in a matter of weeks.
AliusDoc's AD-EOB A/R™ (part of AliusDoc's Healthcare suite) uses OCR technology to speed up the data entry of payments (from patients and insurance), and automatically capture the line payment details for each claim being paid. The details are automatically validated against original claims as well as with math cross-checks, to ensure the highest levels of accuracy. All of this combines to allow input of EOB information up to 10 times faster than more manual systems. For more information, or to schedule a demonstration, email AD-EOB-inforequest(at)AliusDoc(dot)com, or call Richard Caproni directly at (781) 774-0928. You can also find more information on-line at http://www.aliusdoc.com/eob.html
About AliusDoc LLC
AliusDoc provides document imaging solutions, data capture and I/OCR technologies. AliusDoc possesses extensive knowledge of forms processing applications within the horizontal marketplace as well as specific vertical application expertise within the healthcare, financial, and government sectors. More information and detail product brochures can be found at http://www.aliusdoc.com.