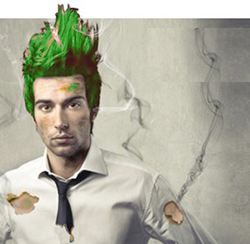 GRC Ignite represents an exciting new solution for Approyo
Palo Alto, CA (PRWEB) August 04, 2016
Approyo, a leading enterprise SAP HANA Solutions Provider, today announced the launch of a new SAP Solution, GRC Ignite. GRC Ignite is an adaptable solution for customers wishing to deploy one or more of the SAP Governance, Risk and Compliance (GRC) suite of applications.
GRC Ignite provides customers with a flexible, innovative cloud solution that can include SAP software license fees as well as SAP maintenance fees, hosting, implementation and support services. In addition, customers may deploy the GRC applications as an entire suite or as individual elements, based upon needs and budget.
"GRC Ignite represents an exciting new solution for Approyo" said Christopher Carter, CEO of Approyo. "GRC has been a hot topic for many of our customers and we are happy to be able to provide an industry leading solution to help customers deploying SAP GRC."
Approyo will be holding a free webinar, "Introducing GRC Ignite" on Tuesday, September 13 to introduce and demo GRC Ignite.
About Approyo
Approyo is a global SAP HANA start up focus partner for products and services that include upgrades, comprehensive remote operations/managed services, consulting, hosting and implementations and cloud services. Approyo differentiates itself by offering scalable managed SAP HANA solutions for organizations of all size. Headquartered in Palo Alto, CA with partner offices around the world, Approyo has the capability to support global organizations and their applications.
For additional information e-mail us at info(at)Approyo(dot)com, call 404.448.1166, or visit us on the web at http://www.Approyo.com.
SAP, SAPPHIRE, SAP HANA and other SAP products and services mentioned herein as well as their respective logos are trademarks or registered trademarks of SAP SE (or an SAP affiliate company) in Germany and other countries. See http://www.sap.com/corporate-en/legal/copyright/index.epx for additional trademark information and notices.